Mozilla's Thunderbird is an email client revered by many, and it has been getting a steady stream of updates over the years.
Earlier this year, when they gave us a sneak peek at its upcoming folder design changes, we were quite excited to see how Thunderbird would look and perform.
And now, the time has finally come to experience the Thunderbird 115 'Supernova' release.
🆕 Thunderbird 115: What's New?
Being a popular open-source email client for Linux, this redesign of Thunderbird was long-awaited. Some of the most notable changes include:
Revamped Toolbar
Redesigned Inbox
Calendar Redesign
Improved Menu
Density Control
Revamped Toolbar

Called the 'Dynamic Unified Toolbar', Thunderbird's toolbar now has all the frequently used options placed neatly, with a few options being moved to the level below.
Redesigned Inbox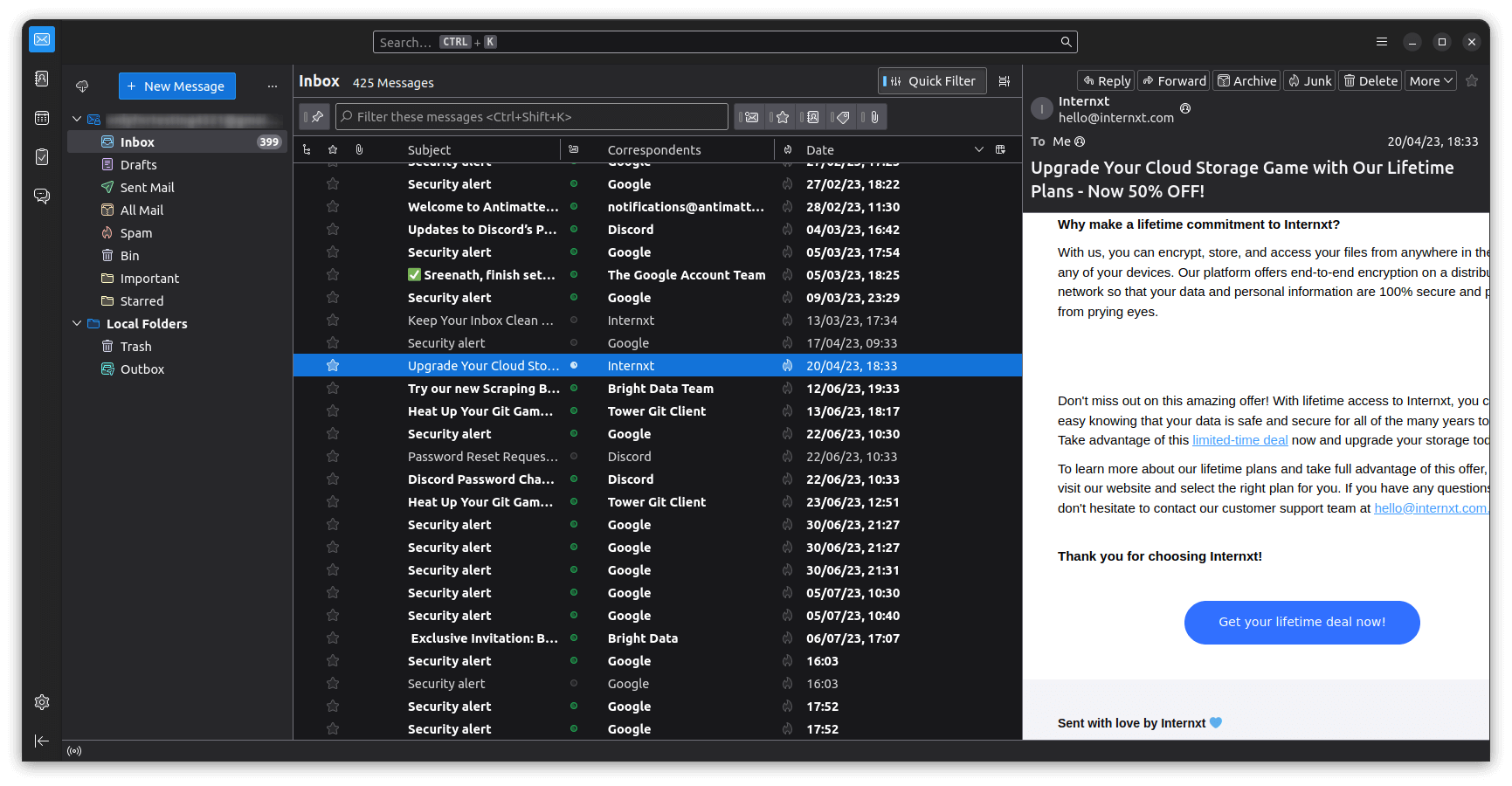 The inbox has received a complete revamp featuring a three-pane window design with a new folder pane with a decluttered layout and new icons, an updated message list, and a better message display window.
Looks pretty clean!
Calendar Redesign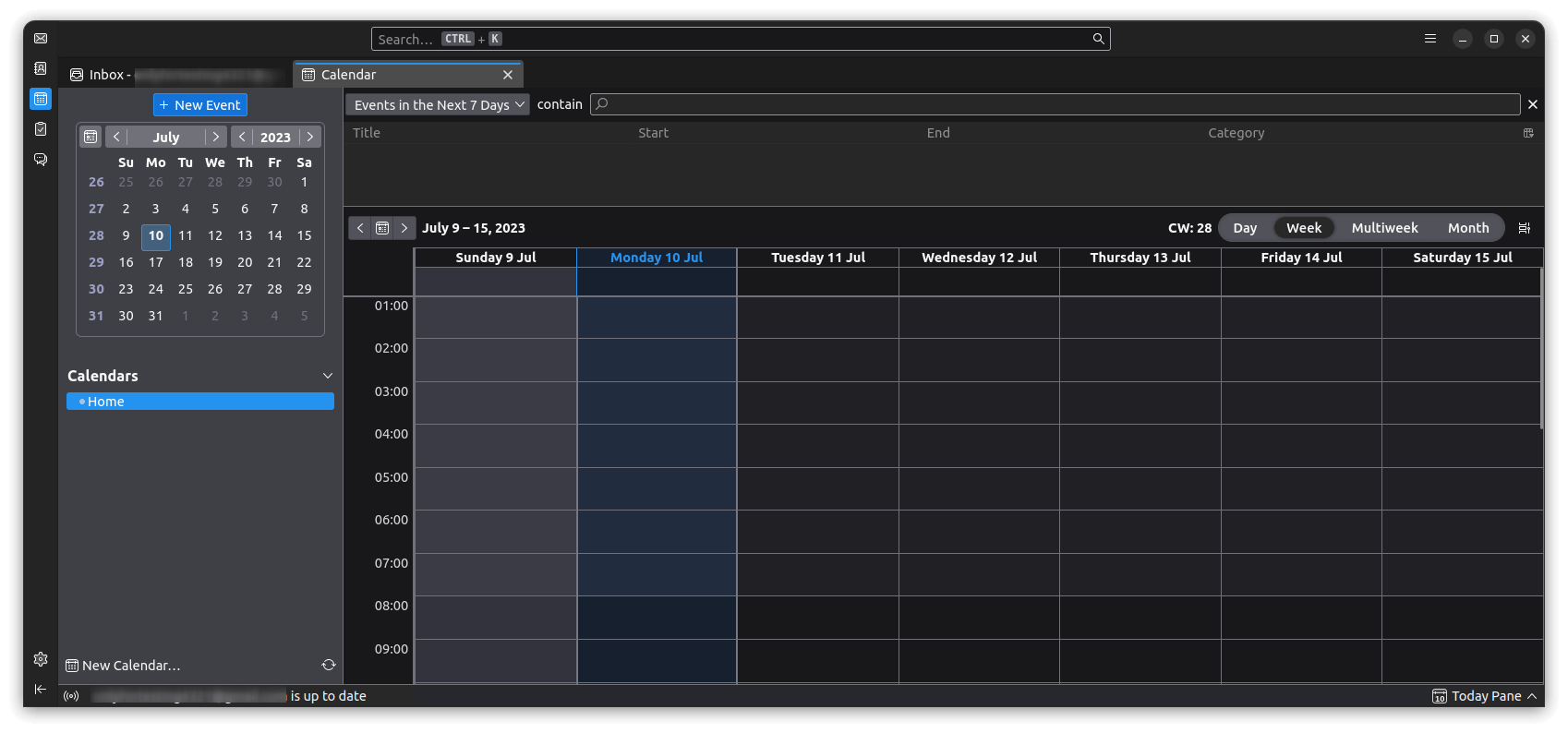 The calendar integration has also received a makeover. It now features a 'mini-month' layout, various improvements to the day/week/month grid, an updated color palette, and more subtle changes.
Improved Menu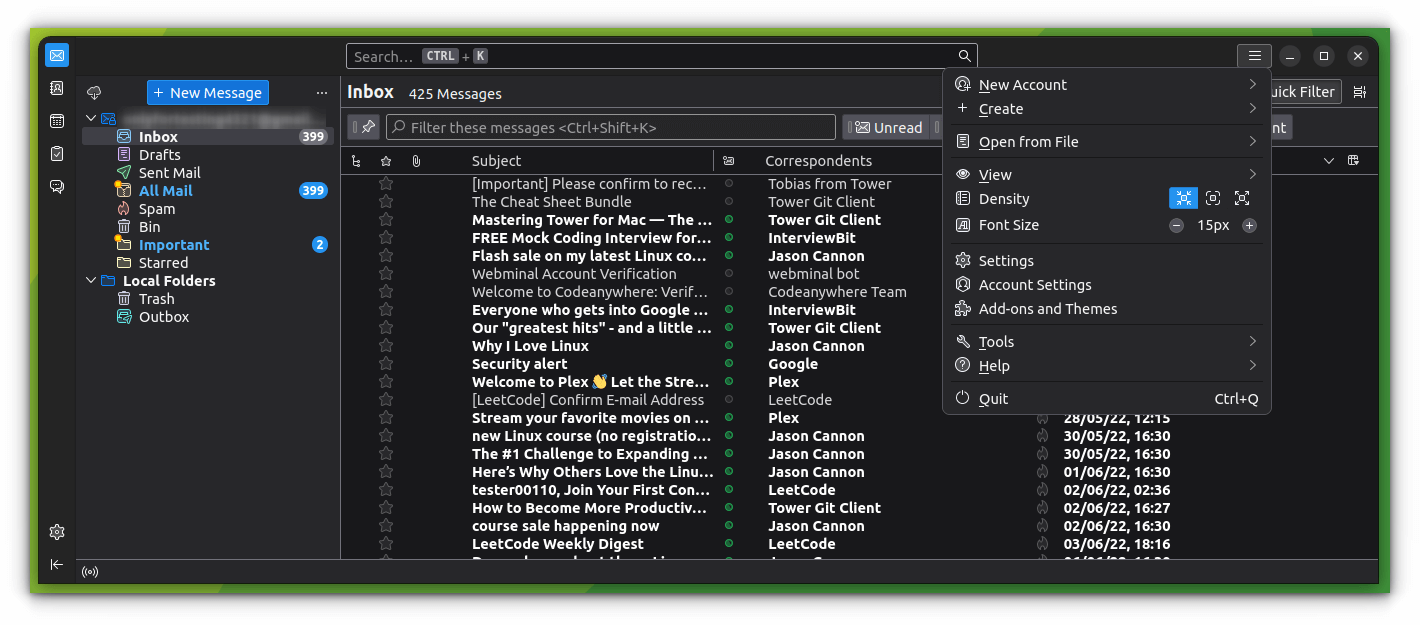 Thunderbird now features a keyboard-accessible menu that has been redesigned for a faster and easier navigation experience.
They have done away with the old crowded look, by opting for fewer submenus, persistent global options, and a consistent look across the menu.
Density Control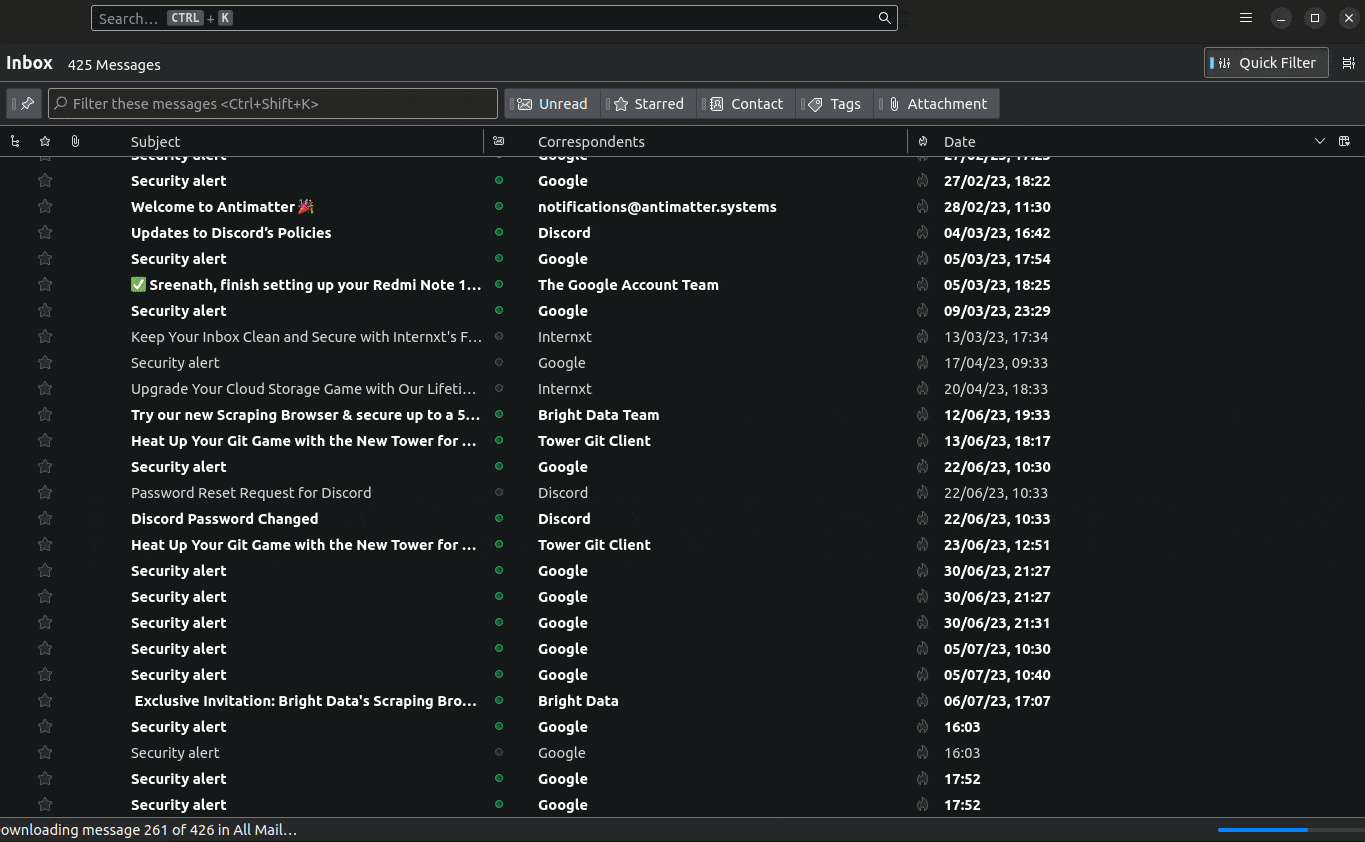 The updated menu also features new density controls that allow you to set the perfect density and font size settings for the whole application.
This will come in handy in multi-monitor setups, where text readability can be a major concern over different screen resolutions.
🛠️ Other Changes and Improvements
Other than that, Thunderbird 115 features the following changes:
Thunderbird can now open external .eml files in a tab
Ability to upload OpenPGP public keys to VKS and HKP keyservers
OAuth2 support for Fastmail
Auto-migration of Office 365 accounts using password authentication to OAuth2
Address book cards now have support for fax and phone number links
You may go through the official release notes for a more detailed outlook on this release.
📥 Get Thunderbird 115
You can get the latest Thunderbird release from its official website. Or, you can wait for the update to arrive via your package manager (which can take a bit of time).
You cannot upgrade from Thunderbird 102. So, you need to perform a fresh installation to use it.
You can also opt for the Flatpak to get the latest version quickly.
📋
If the website is not reflecting the latest version yet, you can head to its
FTP portal
and get the binaries you need. Or, you can choose to wait for them to update the official website.
💬 What are your views on this redesign; like it? Share your thoughts in the comments below.
---
More from It's FOSS...