Mozilla's Thunderbird is a fantastic open-source email client. In fact, one of the best email clients for Linux. With its upcoming Thunderbird 102 update, things should get really exciting!
To spice it up, Mozilla decided to make an Android email client for Thunderbird.
Surprisingly, it is already available to install…
K-9 Mail is joining the Mozilla Thunderbird project
K-9 Mail is an open-source Android email client available on the Google Play Store.
Its project maintainer Christian Ketterer has joined the Thunderbird staff to utilize his expertise and experience with mobile platforms.
So, yes, Mozilla is not making a new Android app.
Instead, the K-9 Mail app will be used as Thunderbird's email client.
Ryan Lee Sipes, Thunderbird Product Manager, mentions:
In 2018, cketti and I started talking about how to collaborate, and that conversation evolved into how to create a great, seamless email experience across platforms that was open source and had our projects' shared values at its heart.
The Thunderbird team will commit financial and development resources to improve K-9 Mail. It sounds like a good idea, considering a lot of us want several open-source projects to join forces instead of doubling the effort separately.
Any donations to K-9 Mail will be used for the Thunderbird project. You can explore its GitHub page if you are curious.
K-9 Mail will be the future Thunderbird mobile app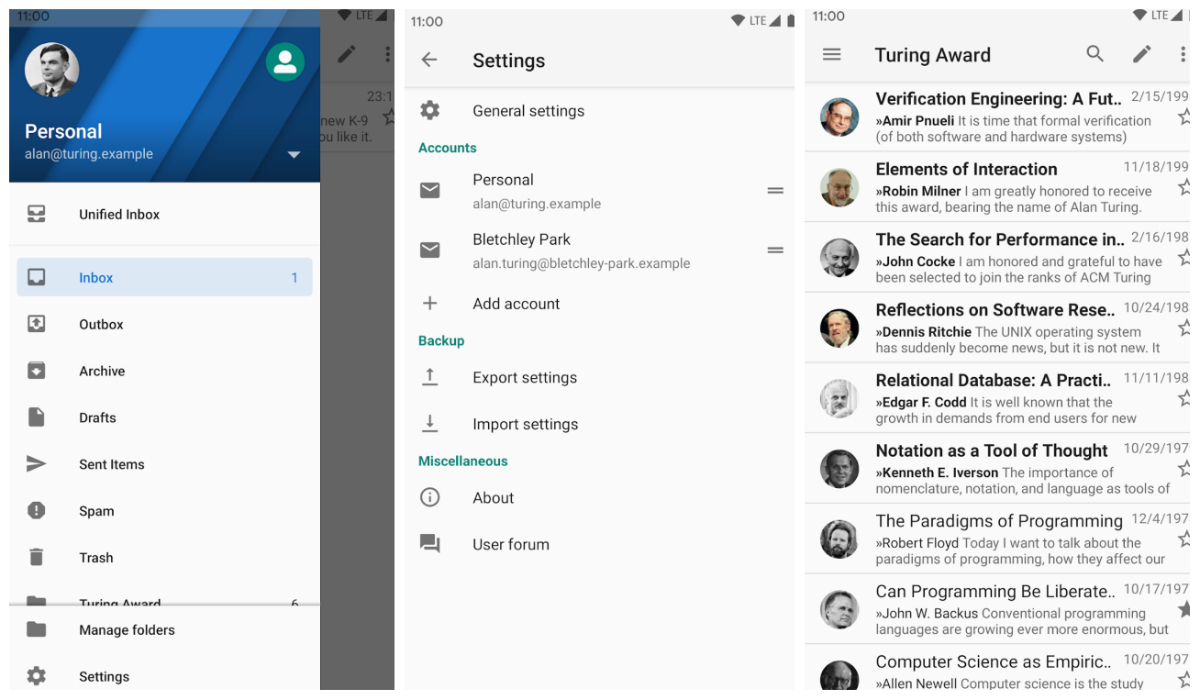 For Android users, K-9 Mail will eventually become the Thunderbird mobile app.
Of course, this will not be an immediate change, so it will take a significant amount of time.
When it comes to iOS, you do not have K-9 Mail on the App Store. However, the Thunderbird team is evaluating the development of an iOS app.
You can expect new feature additions, and UI/UX enhancements to the K-9 Mail Android app in the near future.
The announcement also mentions the official roadmap for K-9 Mail:
The roadmap for K-9 Mail includes an improved account setup using Thunderbird account autoconfiguration, improved folder management, support for message filters, and synchronization between desktop and mobile Thunderbird.

Ultimately, K-9 Mail will transform into Thunderbird on Android, once certain development milestones have been achieved which align it closely with Thunderbird's feature set and visual appearance.
Note that the Thunderbird team will be making sure that the sync between K-9/Thunderbird is seamless. However, the Firefox Sync option will be added later in the summer of 2023.
Should you start using K-9 Mail?
If you are interested in exploring how the K-9 Mail app shapes up to become Thunderbird mobile, you can give it a try.
But, if you do not want constant changes to your email app, you should stick to anything else that you prefer at the moment.
K-9 Mail is an interesting open-source email client for Android. Unfortunately, it hasn't yet evolved as a big time alternative to other email clients.
So, you might want to wait it out until you find some new features added to the K-9 Mail client.
---
More from It's FOSS...