I was slightly disappointed at the lack of enough new features in the previous release of Ubuntu 21.04. However, Canonical is all set to change that with the release of Ubuntu 21.10 'Impish Indri'.
It is slated to have a variety of new features, including the recently released Gnome 40 , GCC 11, and more usage of the Flutter toolkit.
Ubuntu 21.10 Release Schedule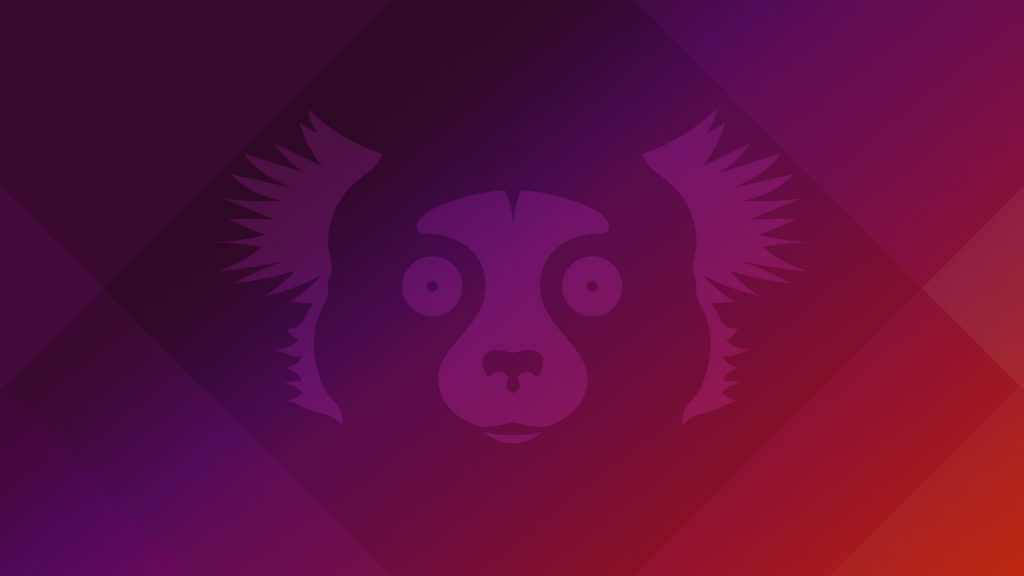 The final stable release date of Ubuntu 21.10 is October 14, 2021. Here are the milestones of the release schedule:
Beta release: 23rd September
Release Candidate: 7th October
Final Release: 14th October
Ubuntu 21.10 is codenamed Impish Idri. Impish is an adjective that means "inclined to do slightly naughty things for fun". Idrish is a Lemur found in Madagascar.
If you are not aware already, all Ubuntu releases are codenamed in alphabetical order and composed of an adjective and an animal species, both starting with the same letter.
New Features in Ubuntu 21.10
Here's a summary of the bigger changes in Ubuntu 21.10.
More usage of Flutter
Light Theme by default
Zstd compression for Debian packages
Linux Kernel 5.14
Considering all these changes, this should be a huge upgrade from Ubuntu 21.04.
GNOME 40 with Ubuntu twist
In my opinion, the biggest upgrade is the inclusion of GNOME 40, especially with the new horizontal overview.
It should be interesting to notice the horizontal activity overview along with the dock on the left.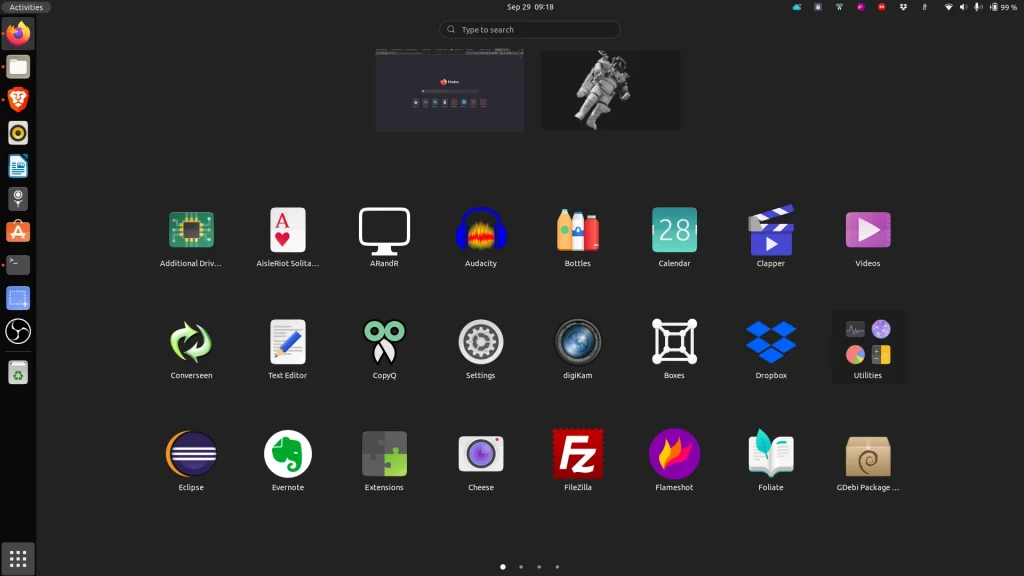 And, it should be fascinating to see how the Ubuntu team makes use of all the new design changes, theme updates, and more.
Theme Change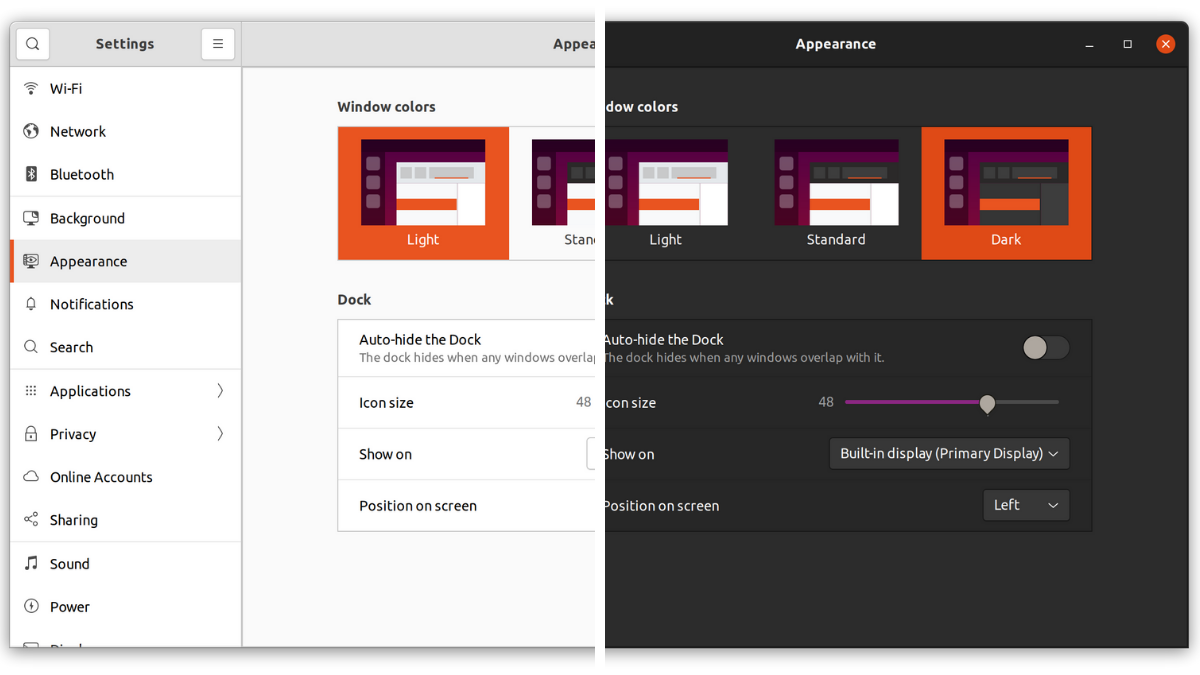 In addition to the desktop environment change, you will no longer find the standard (mixed-color) theme in Ubuntu 21.10.
You will only find dark or light theme, while light being the default. We have had a separate coverage about the Ubuntu 21.10 theme change, if you are curious to know more.
Firefox Will be a Snap App
This is a controversial move. Starting with Ubuntu 21.10, Firefox will switch to Snap packaging instead of the DEB. The DEB version will no longer be available from official Ubuntu repositories.
This proposal to switch to Snap came from Mozilla itself to provide quicker upgrades. That's all good but I am worried about the slow startup of the default browser.
Zstd Compression
Starting with Ubuntu 21.10, Zstd, the compression standard developed by Facebook will be used for the .deb packages.
This should make decompressing of packages/archives faster, which may result in a faster installation speed.
Upgrade or download Ubuntu 21.10
The final stable release of Ubuntu 21.10 is out now. If you are using Ubuntu 21.04, you can easily upgrade to Ubuntu 21.10.
Otherwise, you always have the option to download the ISO and install it on your system or in a VM.
Wrapping Up
The inclusion of GNOME 40 and its horizontal layout is the single biggest change here.
Consequently, this should then allow them time to fully bake the new features ahead of the release of Ubuntu 22.04 LTS (I can't wait already!)
Between Gnome 40, Linux 5.14, and the new desktop installer, Ubuntu 21.10 is shaping up to be one of the biggest releases in recent years. It is exciting to see how the Ubuntu team embraces the new GNOME look, along with other changes.
---
More from It's FOSS...