Framework is a company that specializes in providing modular laptops that feature open-source hardware modules.
At their Next Level Event 2023, the company showcased something new and a few updates to its previous laptop lineup, but it was the 16-inch laptop that caught our attention.
If you are a gamer, creator, developer, and a power user looking for customizability on a laptop, you are about to get excited! 🤩
🆕 Framework's New 16-inch Laptop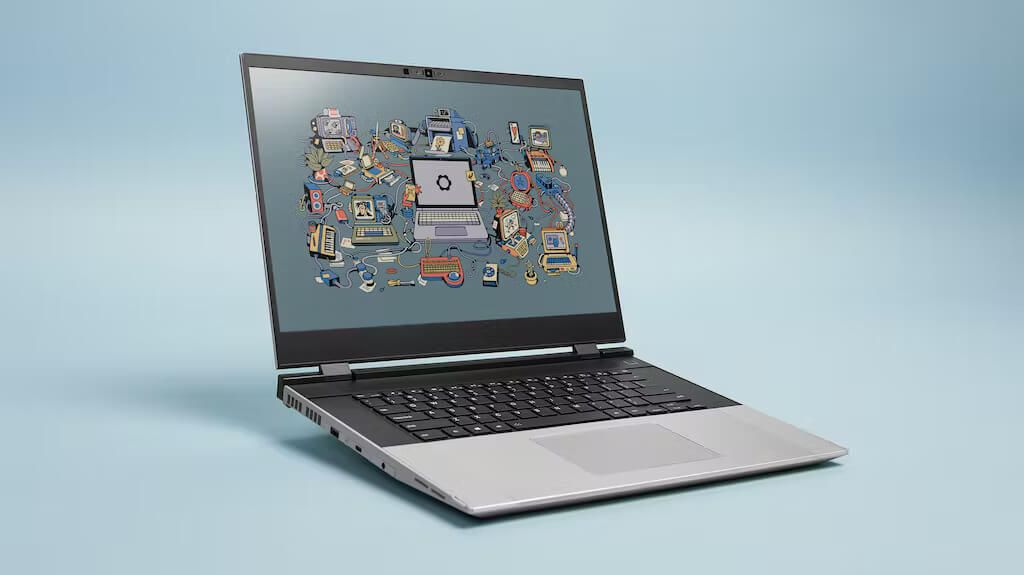 Launched with a focus on gamers, developers and creators, the Framework Laptop 16 is a high-performance 16" laptop that focuses on delivering utmost flexibility alongside performance.
It carries forward the same concept of repairability and customizability from the Framework Laptop 13 series, but at a much higher performance threshold.
But, that is not all.
Framework Laptop 16 features two major highlights that set it apart from the previous models, and even from the other laptops on the market.
Expansion bay system
Input modules
Expansion Bay System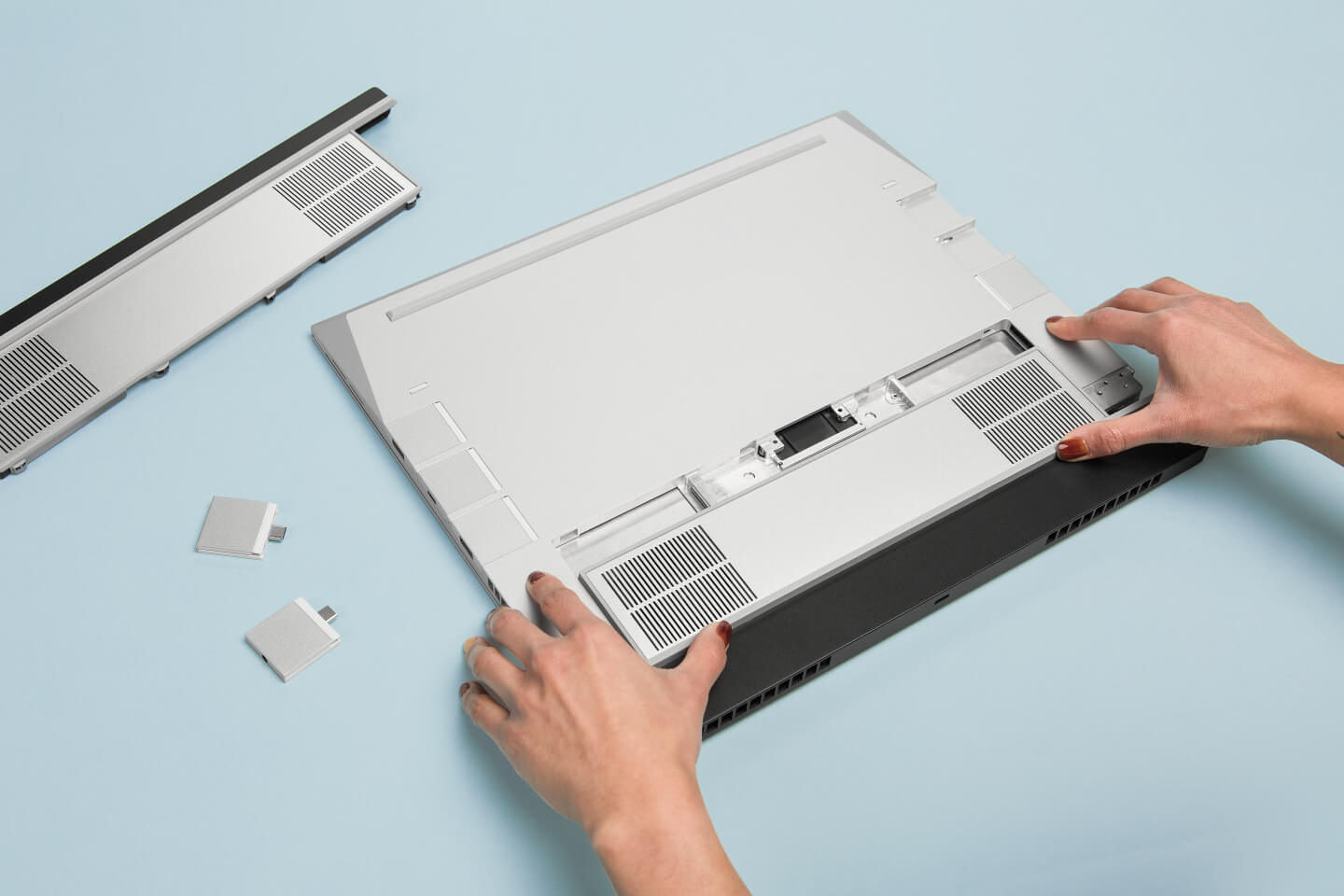 Framework Laptop 16 will have support for upgradeable graphics via the new expansion bay system.
The system has support for high-power, fast PCIe peripherals like GPUs and SSDs that can simply be plugged in and used.
Initially, they will be offering two Expansion Bay modules:
A shell module that has two cooling fans for the system, with an open area in the center for SSDs to run via PCIe x8 and support for additional I/O ports.
The second one is a GPU module that is much sturdier and deeper, that can handle a GPU with its heat sink.
This gets even better; The documentation for this interface has been made open, enabling anyone to create modules for it. Some use cases for this could be card readers, video capture cards, SDR radios and more.
Framework also adds:
Since Expansion Bay modules can extend the laptop in both thickness and depth, we have immense design flexibility to handle generation over generation changes in mechanical, thermal, and electrical requirements for GPUs.
Input Modules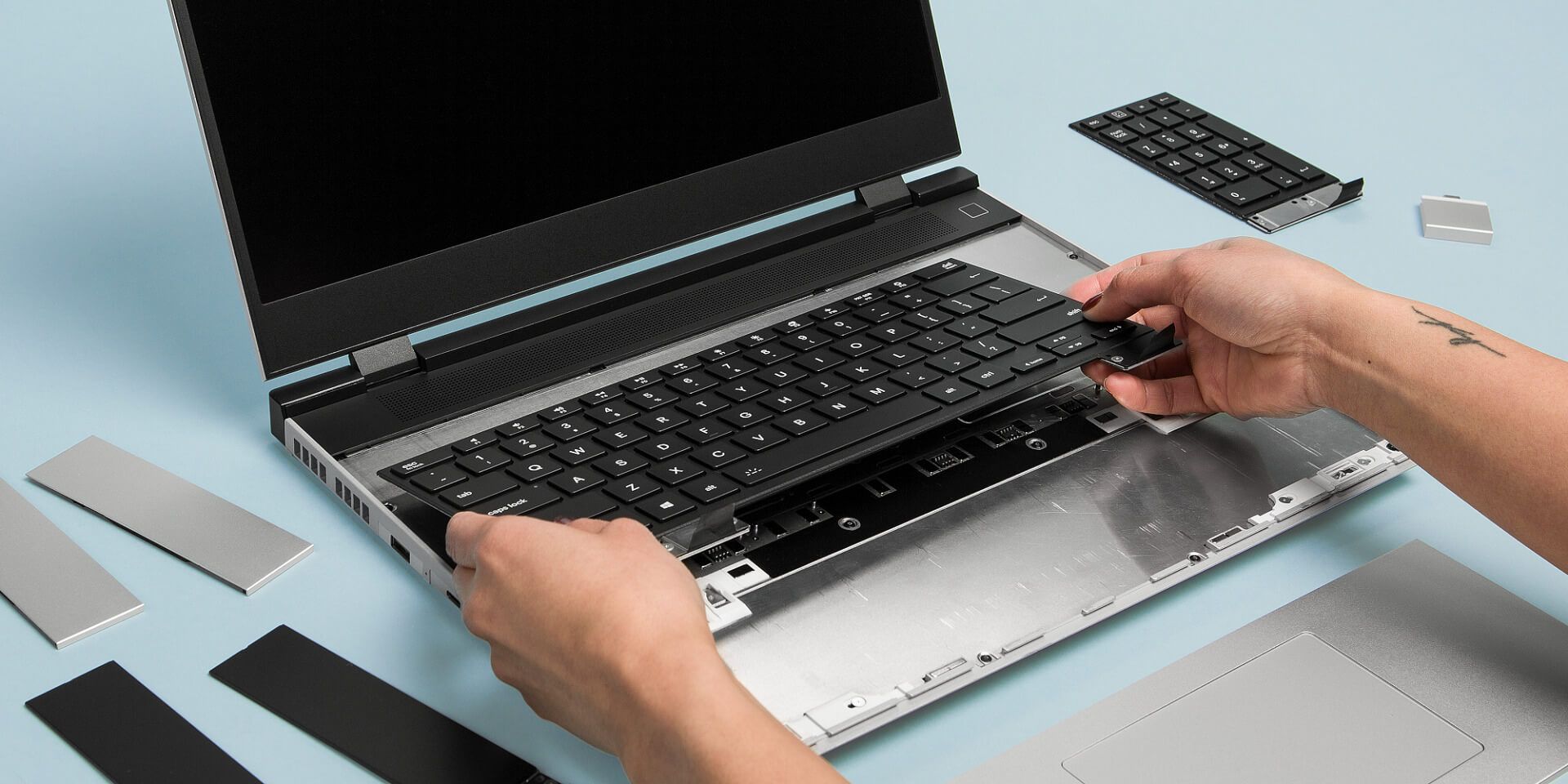 This is yet another addition that adds to the customizability appeal of Framework Laptop 16.
You have the option to choose from different keyboard layouts, with a variety to choose from. They offer three hot-swappable keyboard modules that are categorized according to size: Small, Medium and Large.
The Small modules have support for color customization, but don't have a numpad.
The Medium modules have support for macros, secondary displays and a numpad.
Whereas, for the large modules, they are developing regular backlit keyboards for different languages, and an RGB backlit version.
🤭
We all know, adding RGB boosts the FPS of a game.
And guess what?
The documentation for this has also been made open, allowing for a variety of hardware development. Some examples include smart card readers, sliders, e-ink displays and more.
The Developers just have to abide by the 3.7 mm height constraint while developing hardware for it, and that is about it.
I know, you can't wait to get your hands on it. Me too!
Unfortunately, it is not available everywhere yet. They plan to expand into Belgium, Italy, Spain, and Taiwan for pre-orders this summer. The pre-orders will open some time in Spring 2023, with the laptops being shipped late 2023.
📋
The specifications offered with the laptop will be revealed when the pre-orders start.
If you'd like, go through the announcement blog to learn more about this, and the updates to Framework Laptop 13.
---
More from It's FOSS...