Are you a bookworm? Or turning into one?
Well, we have just the thing for you!
Librum Reader is a new eBook reader offering meant to "make reading enjoyable and straightforward for everyone."
While this is not your usual offline reader app, it can be one of the best eBook readers for Linux. With Librum, you can take advantage of the cloud by having a personal library that can be accessed from any device, anytime.
Allow me to show you around it.
Librum: Overview ⭐

Built primarily using QML and C++, Librum is an open-source e-book reader that allows you to sync your content to the cloud with a pretty straightforward interface.
It is free to get started with 2 GB of cloud storage and plans to offer some premium tiers (not yet finalized).
🚧
Librum Reader is in active development and has no stable release yet.
Librum is also packed with plenty of features, with some of the highlights including:
Customizable library
Metadata editing of books
Cloud syncing
Modern interface
Suggested Read 📖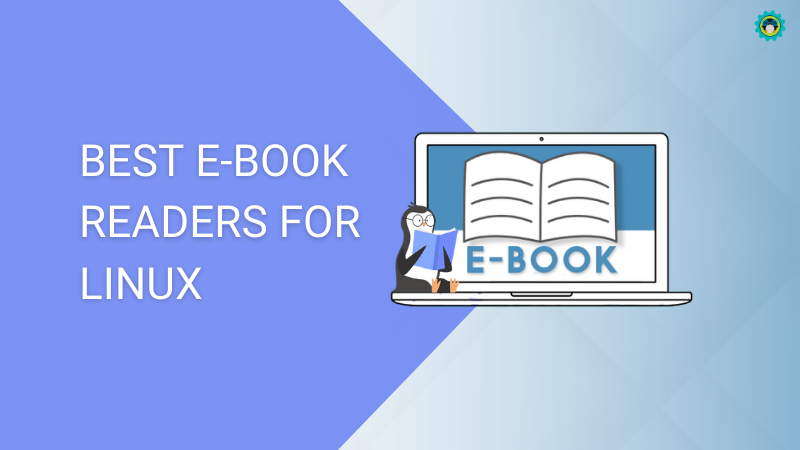 Initial Impressions 👨‍💻
I set out to test Librum on my Ubuntu 22.04-powered system. But, before I could use the app, I had to create an account by providing an email address and password.
Even though Librum focuses on providing a cloud experience, I would've liked a dedicated offline-only mode as an alternative or a trial mode to check Librum out before signing up.
Anyway, I moved on and signed in to the application. I imported a few books by using the 'Add books' option, and it then arranged them in the home tab neatly, with options to sort, filter, or add tags to them.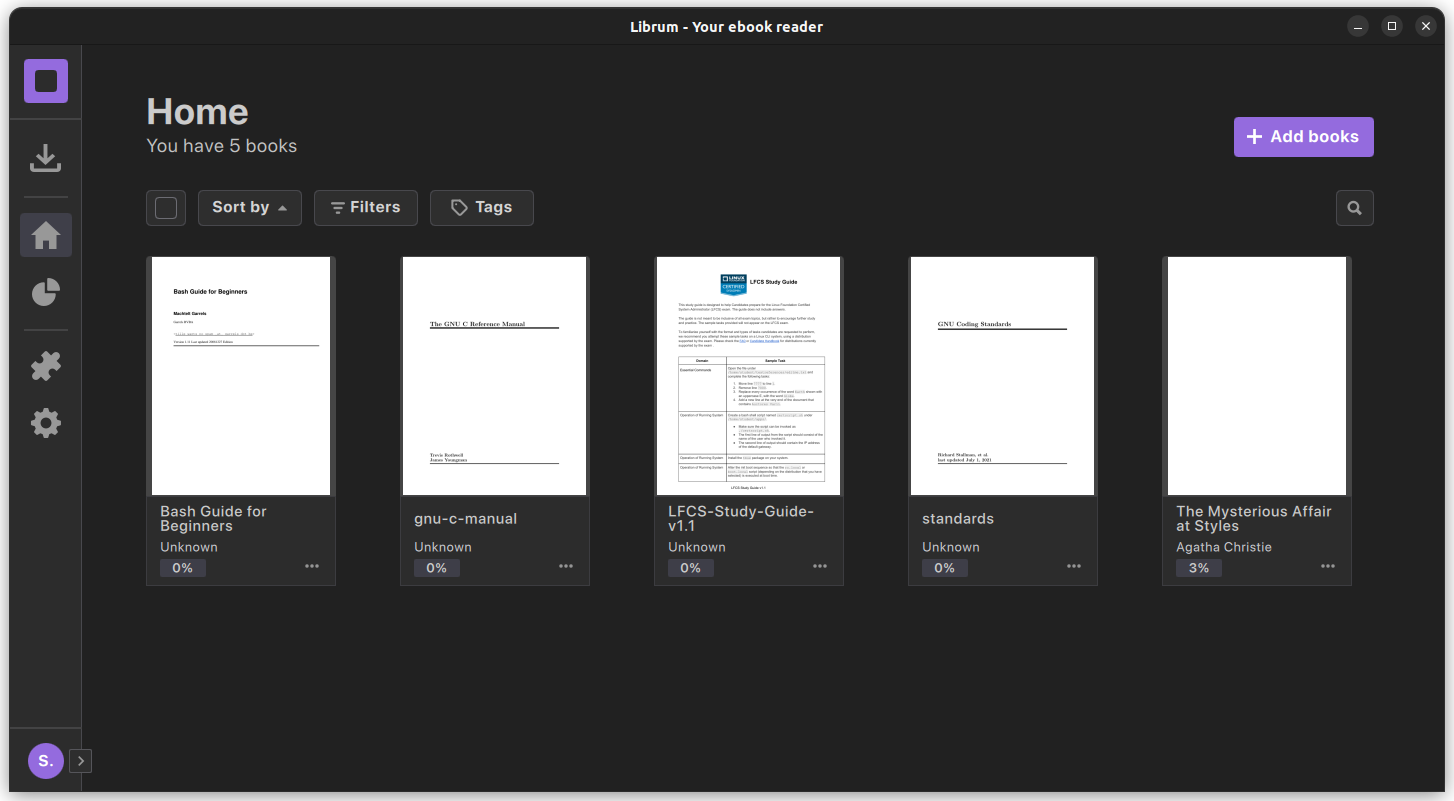 The eBook reading experience was just about what you would expect from a modern reader application, with a minimal interface and options to scale the text, go into full-screen mode, and more.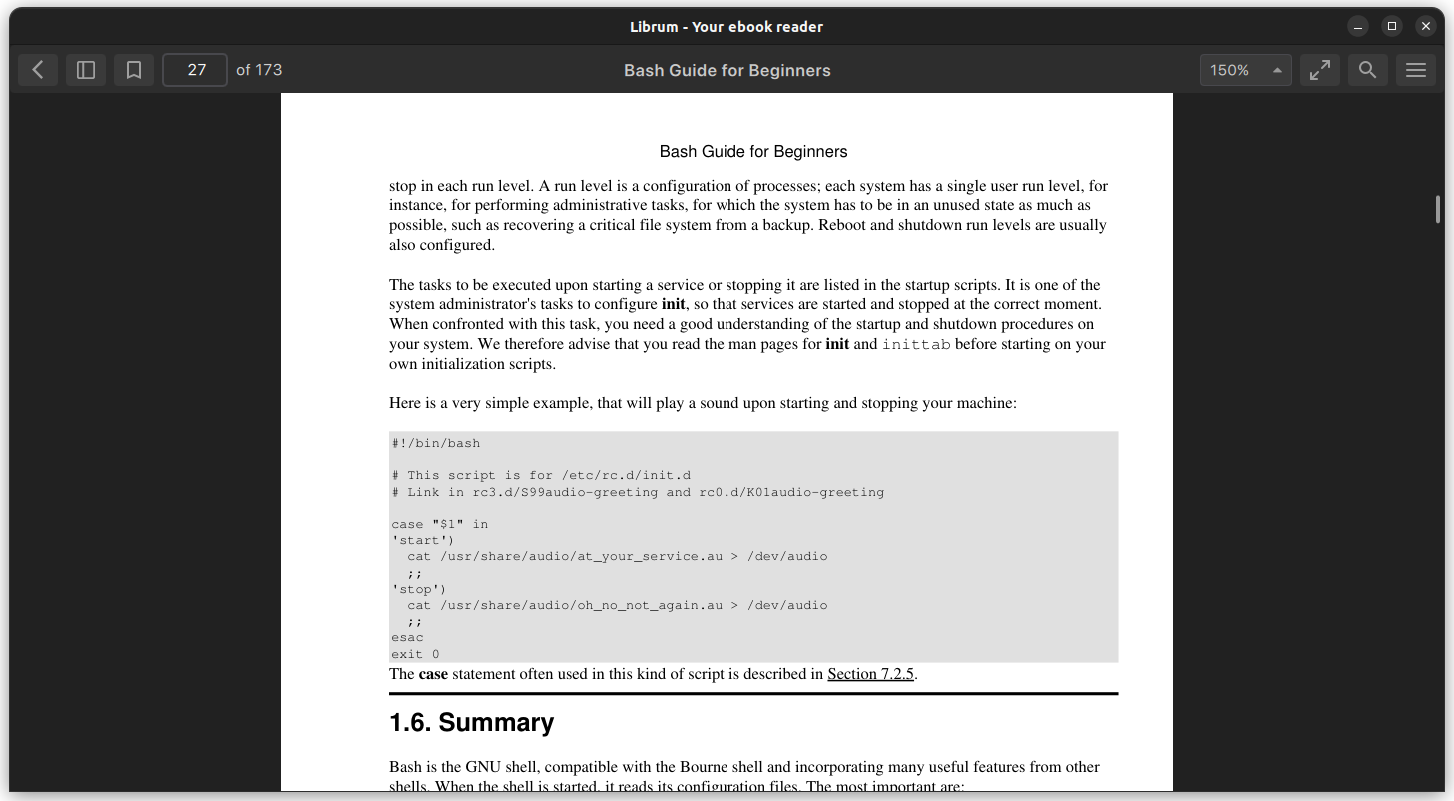 The three-ribbon menu houses a few essential options. The top three options allow you to print, save, or share the currently opened eBook.
The options include the text-to-speech functionality, displaying pages continuously/vertically, inverting the colors, syncing the book, and accessing the settings menu.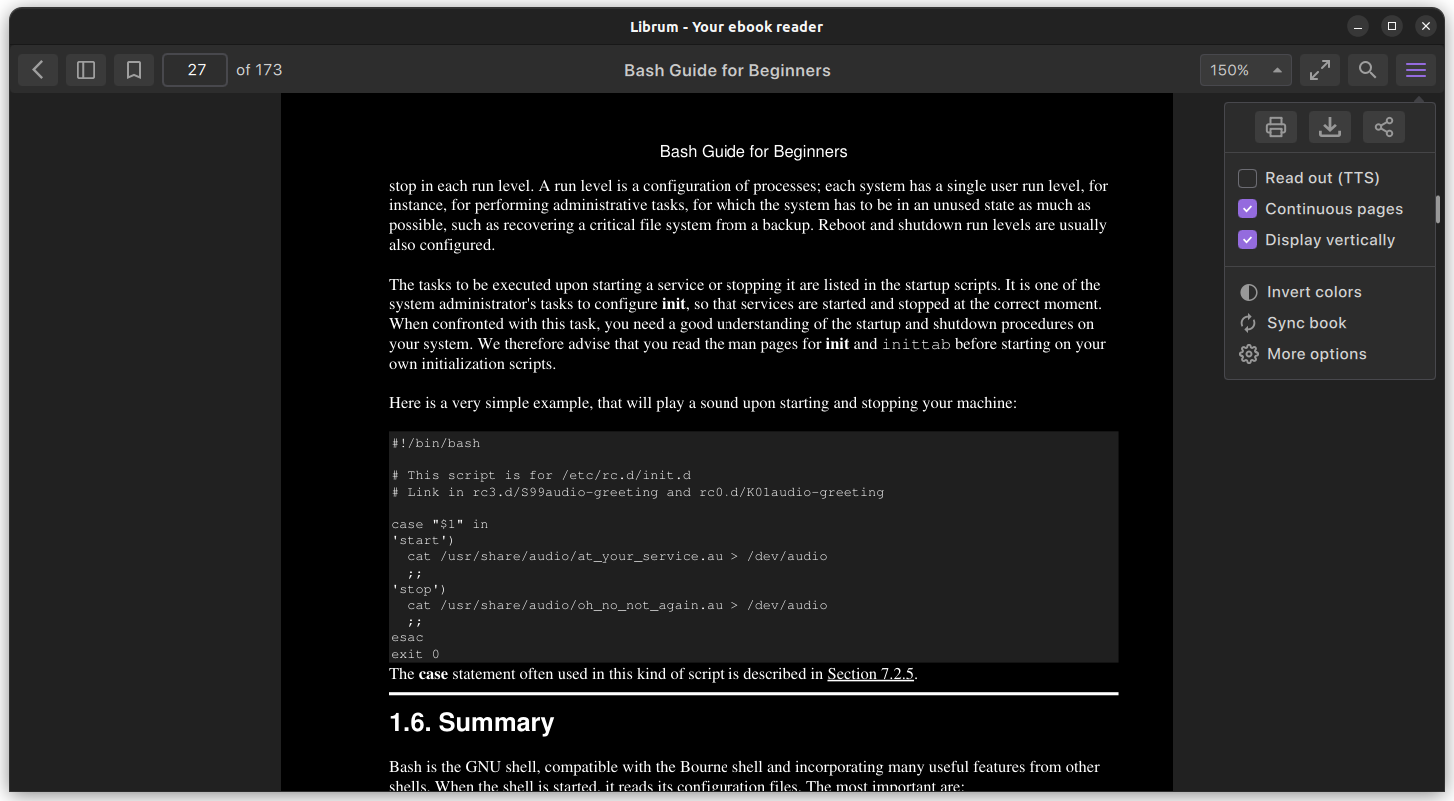 I also tested out the search functionality; I could quickly find specific words, with options to highlight them all, set it to be case-sensitive, and search for whole words.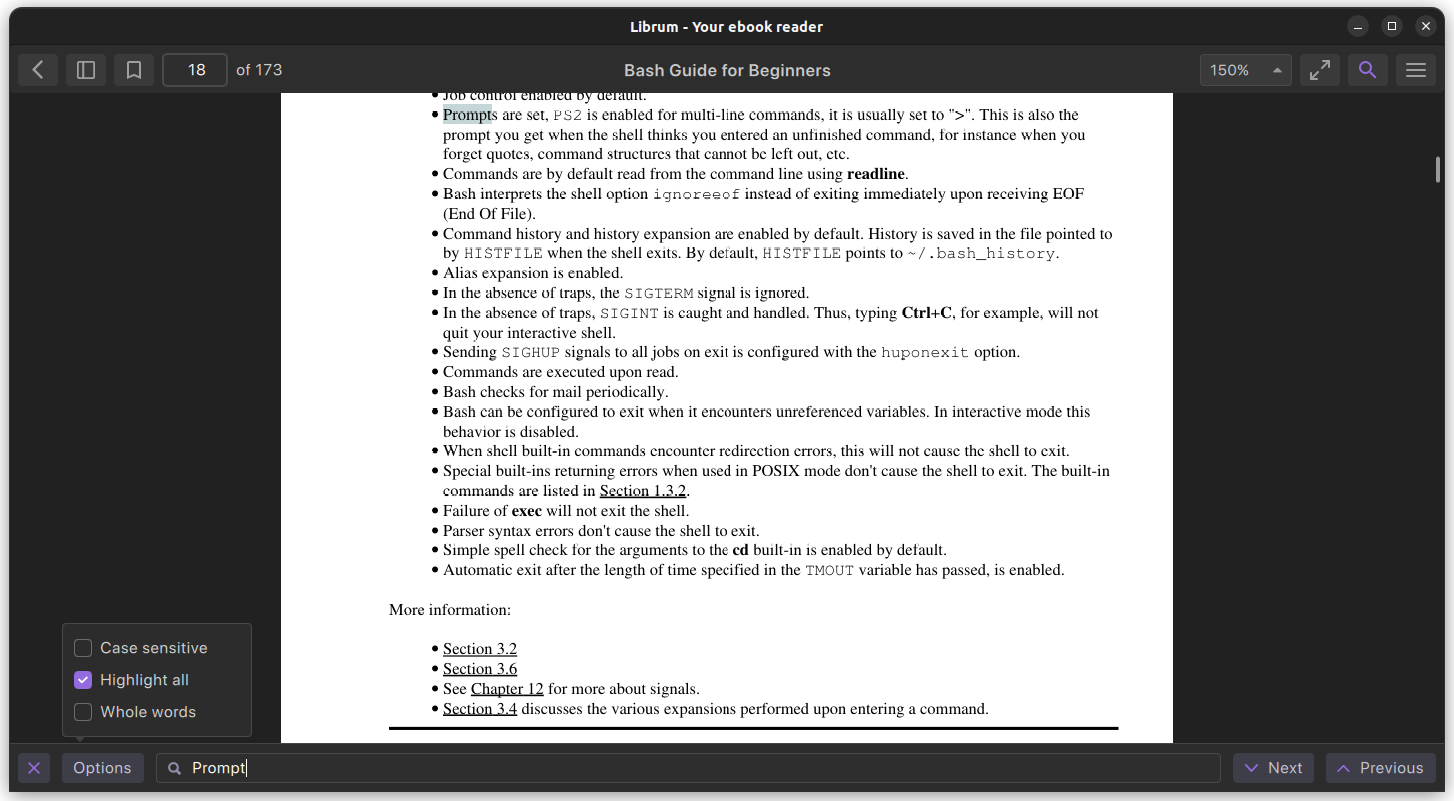 The table of contents feature also worked quite well, with the option to search for specific chapters using the search bar.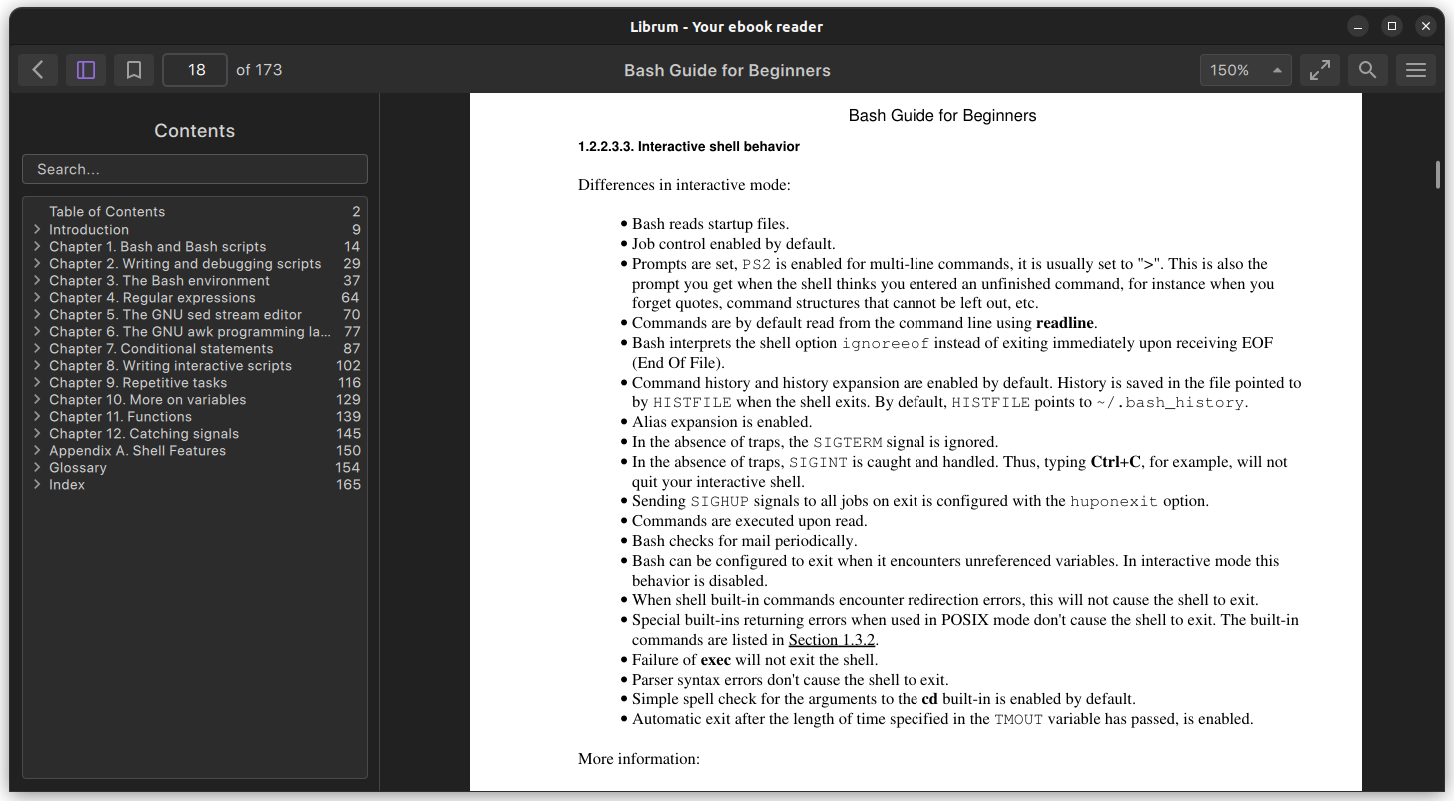 That was it for my eBook reading experience on Librum Reader.
But wait, there's more to look out for!
Proposed Upcoming Features 📝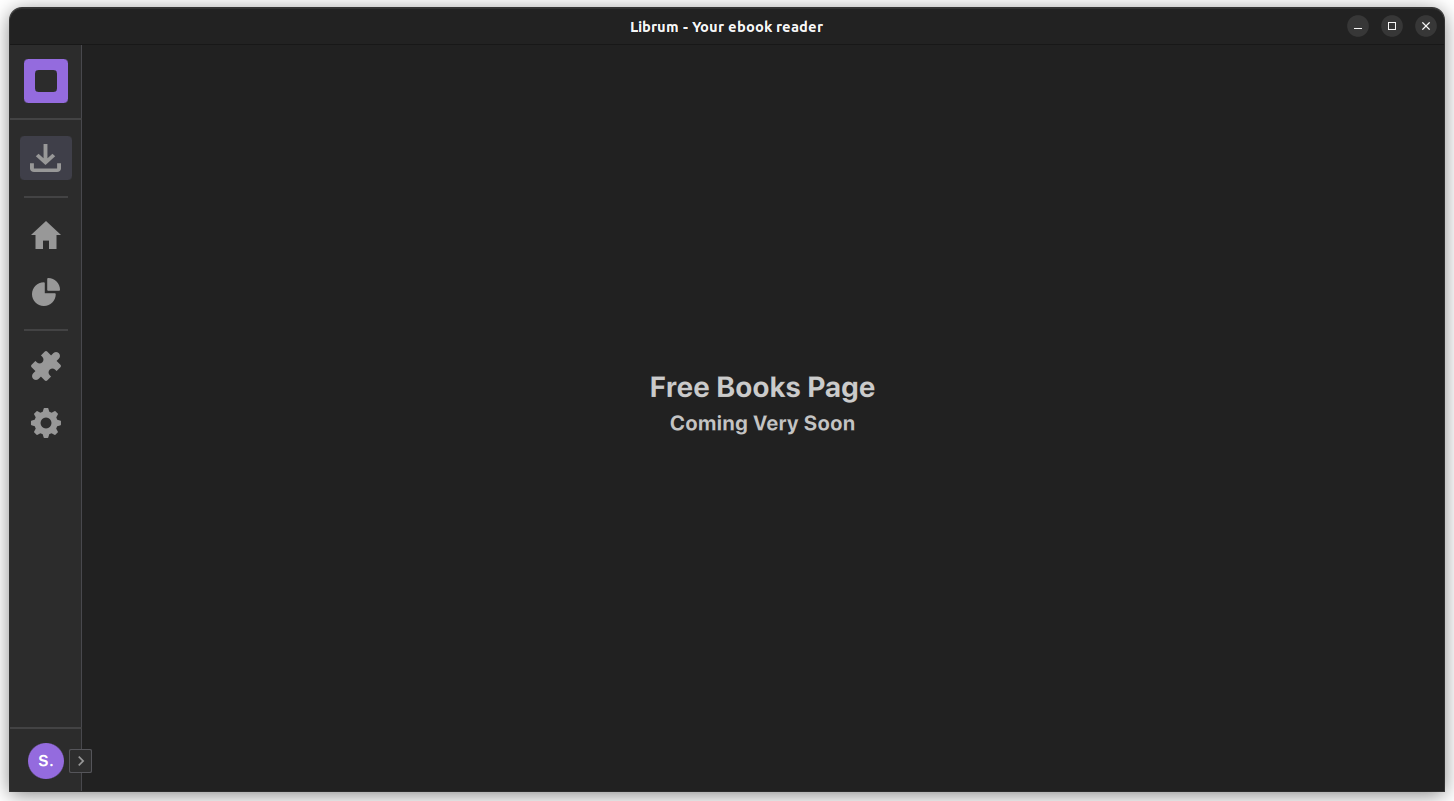 I noticed that there were plenty of features that were still being worked on.
One of those is a free in-app bookstore that is set to house over 70,000 eBooks; the other is a 'Statistics Page' that will contain personalized reading statistics.
The last one is an 'Add-ons Page' that will most likely feature add-ons that further enhance the functionality of Librum.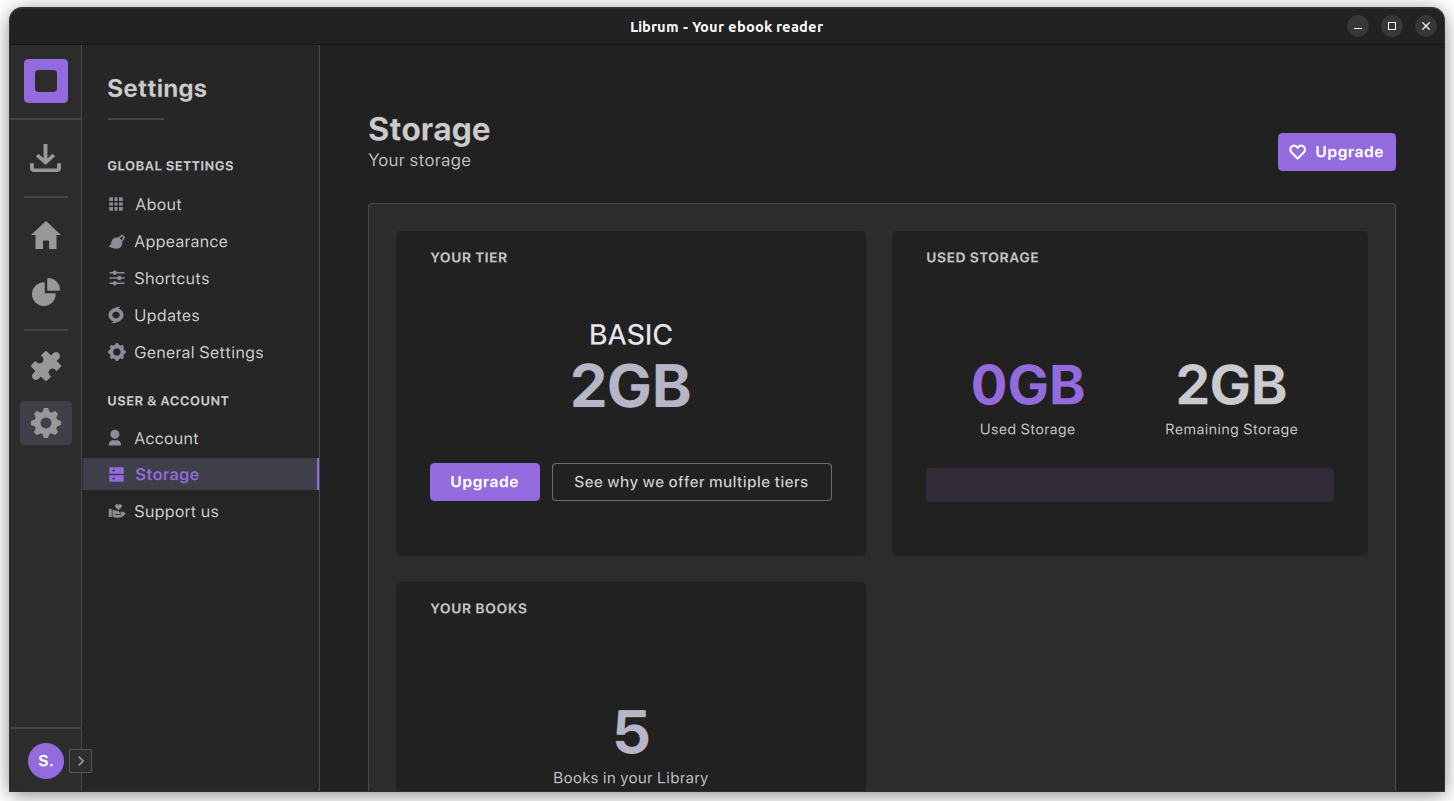 The stable release is set to arrive in the coming months.
The developers have not yet clarified what the upcoming paid plans will offer. My best guess would be that they will offer more cloud storage and access to novelty features.
I suggest you watch their news page for up-to-date information regarding Librum Reader.
📥 Get Librum
Librum is available as a Flatpak for Linux right now, with Windows and macOS variants under development.
Head over to the official website or the Flathub store to grab it.
💬 What's your favorite e-book reader app on Linux? Share your thoughts in the comments box below.
---
More from It's FOSS...