In the mood for listening to some good beats? 🎶
Well, with this first look, we have a cross-platform, open-source music player called 'Moosync' that aims to be "a music player for the community".
Interestingly, we have covered apps like Harmonoid and MusicPod in the past, but those focus mostly on offline use.
Moosync however, is slightly different. Allow me to show you why.
Moosync: Overview ⭐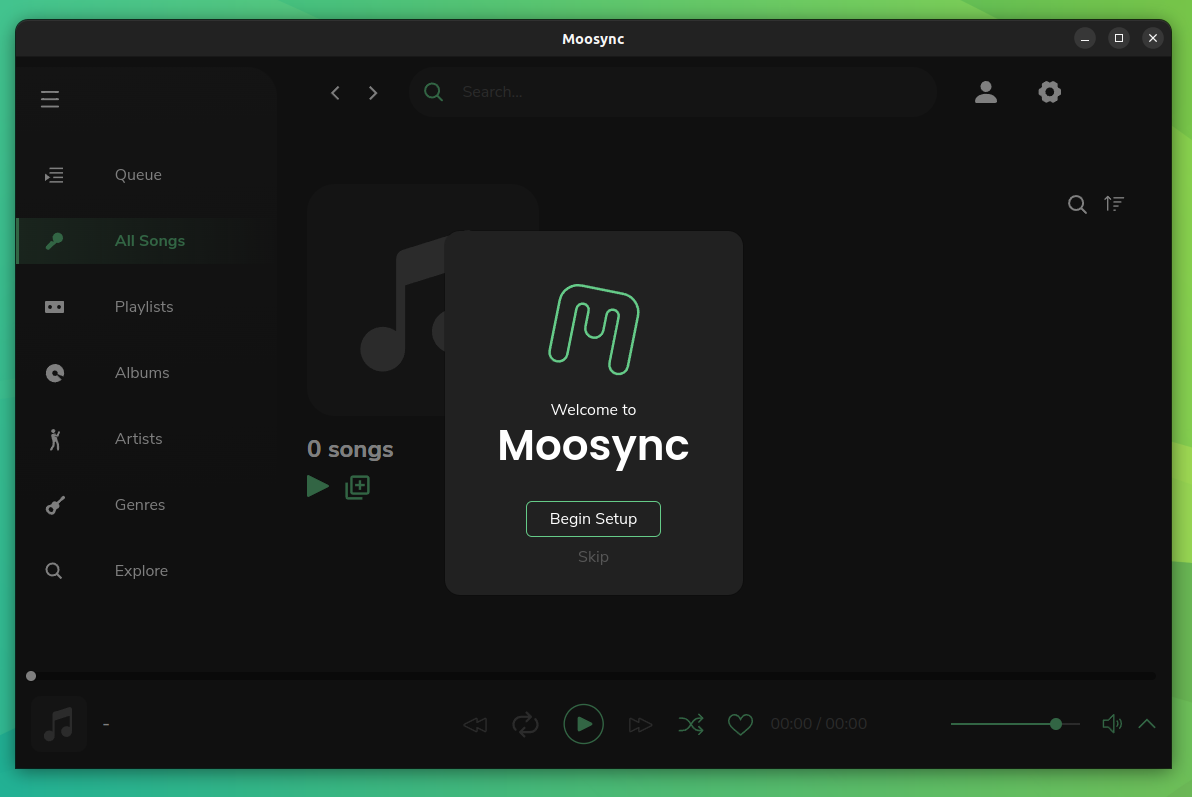 Moosync is a music player that has been written primarily in the Vue and TypeScript programming languages.
It is highly customizable and has support for services such as YouTube, Spotify and LastFM. Some of its key features include:
Lyrics Support
Ad-Free Playback
Local File Support
Initial Impressions 👨‍💻
After I set it up on my Ubuntu system, I started the quick-setup wizard.
It took me through many steps to set Moosync up. The first step was to set the location for my music library, from where it would source the local files.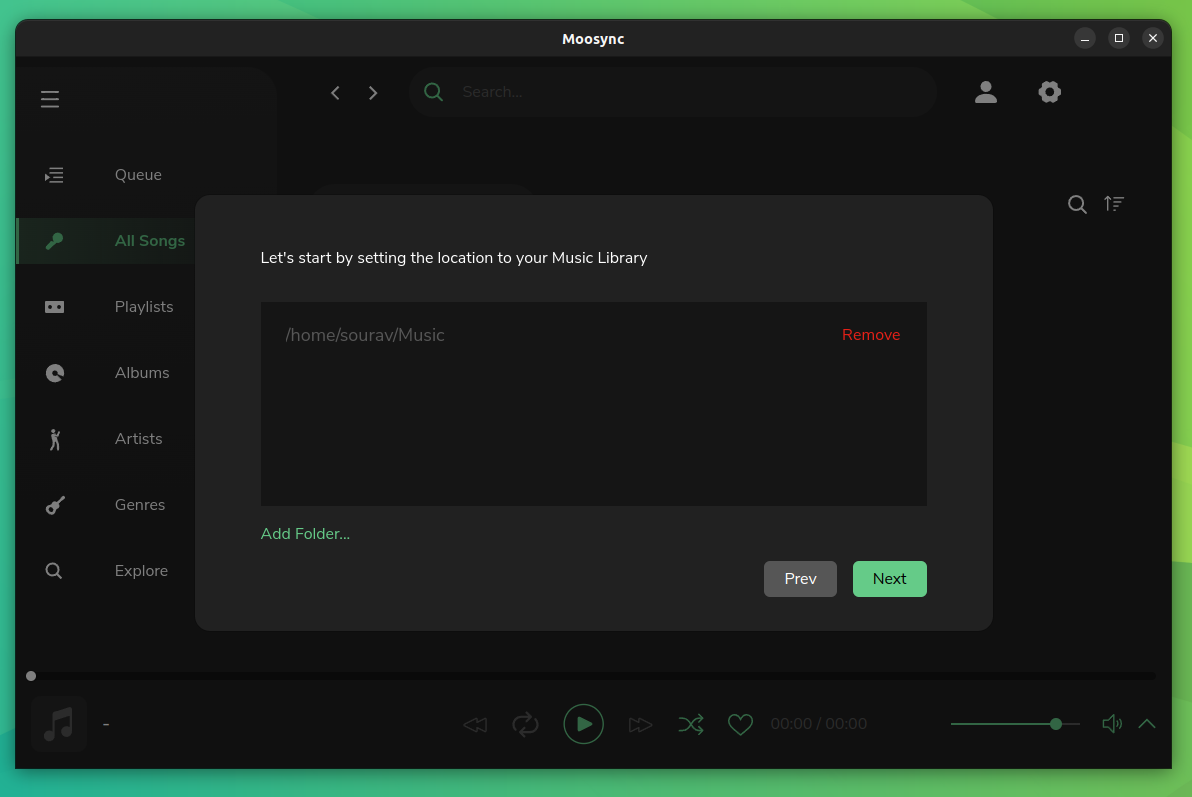 Thereafter, I was shown options to connect to services.
I tried connecting my Spotify account, but it refused to work even after I provided Moosync with the required details. Luckily, this step was optional, so I skipped it.
It then took me to the "All Songs" tab, which is empty for now as I do not have anything connected nor any local music files.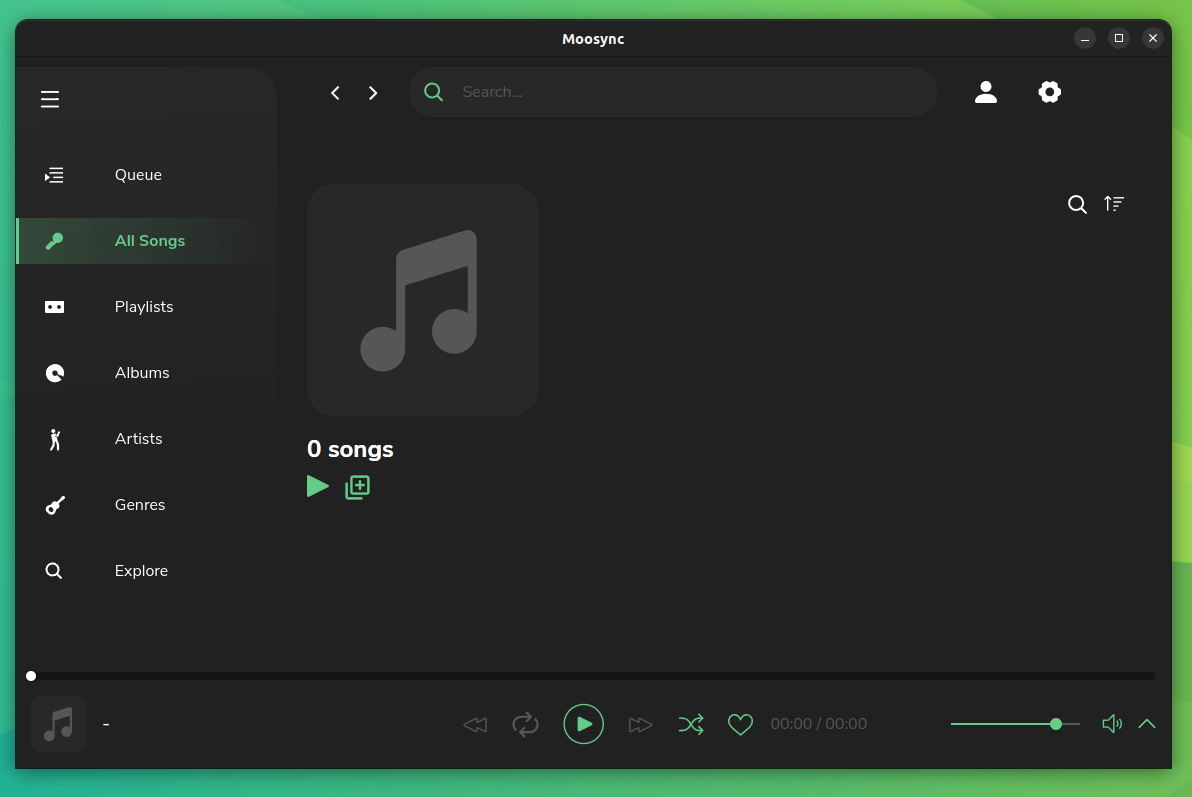 I started populating Moosync by searching for some songs. Considering I did not have local or Spotify music, I clicked on the YouTube filter to search for my favorite music.

The search feature also includes filters such as Songs, Artists, Playlists, and Albums.
I was also able to right-click on individual songs and add them to the queue, or even play them right then. It had several other options too, see for yourself. 👇
I tried doing the same while searching the Spotify database, but sadly, I would have to log in to Spotify for using it on Moosync, and that, as you know, didn't pan out earlier.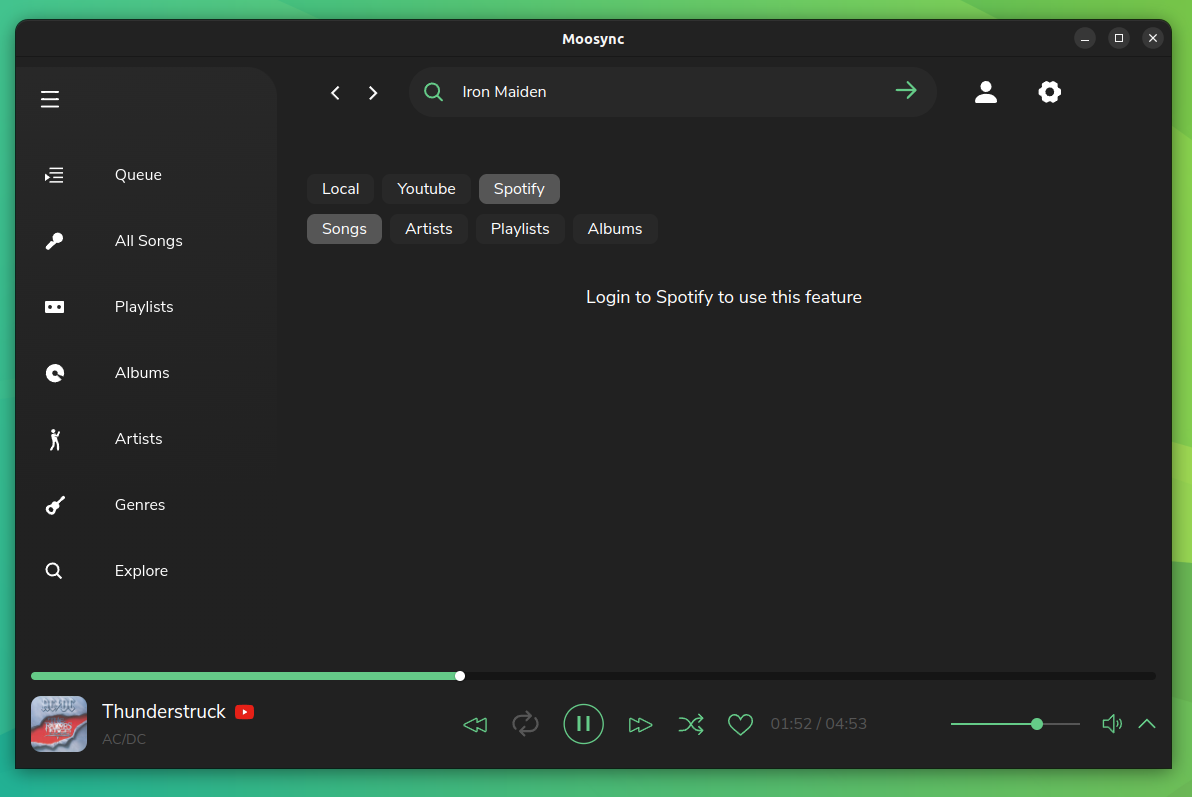 📋
I would suggest you to try the
BlackHole
music app if you are looking for better Spotify support.
Anyway, I moved on to check out the music player. It could be accessed either by going into the "Queue" tab, or from the small upwards pointing arrow in the bottom-right of the app.
It had a very neat layout with a familiar feel to it.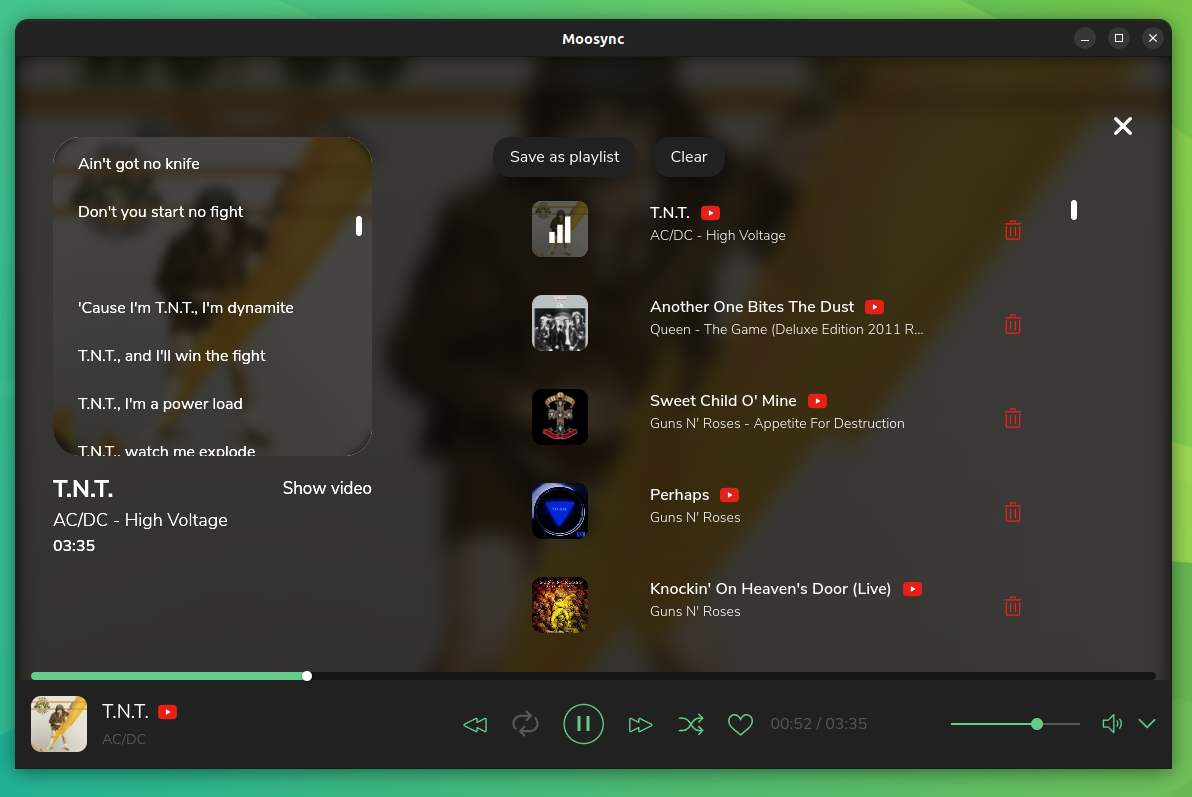 The "All Songs" tab housed all the songs that I added to Moosync, I had options to either play from the beginning of the list, or add it to the current queue, and even play 100 random songs from it.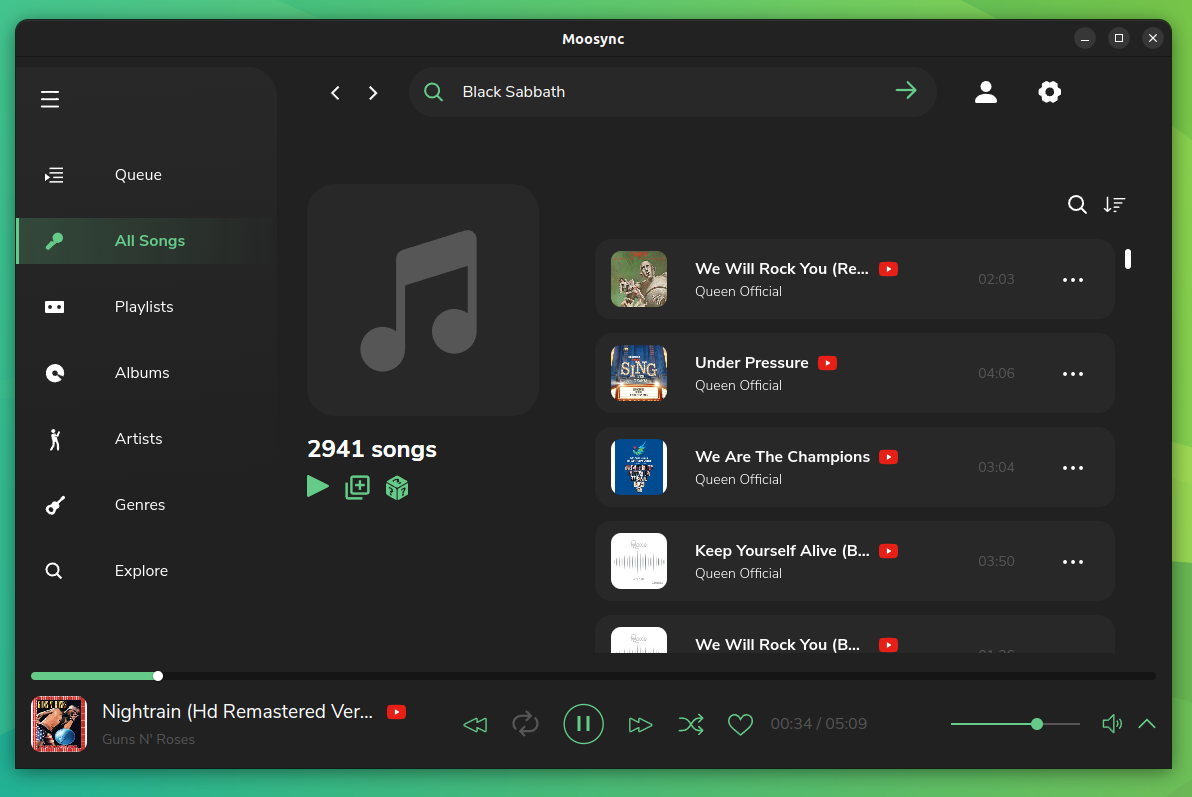 The "Playlists" tab had all the playlists that I saved from YouTube. It also provided sorting options between local files and YouTube.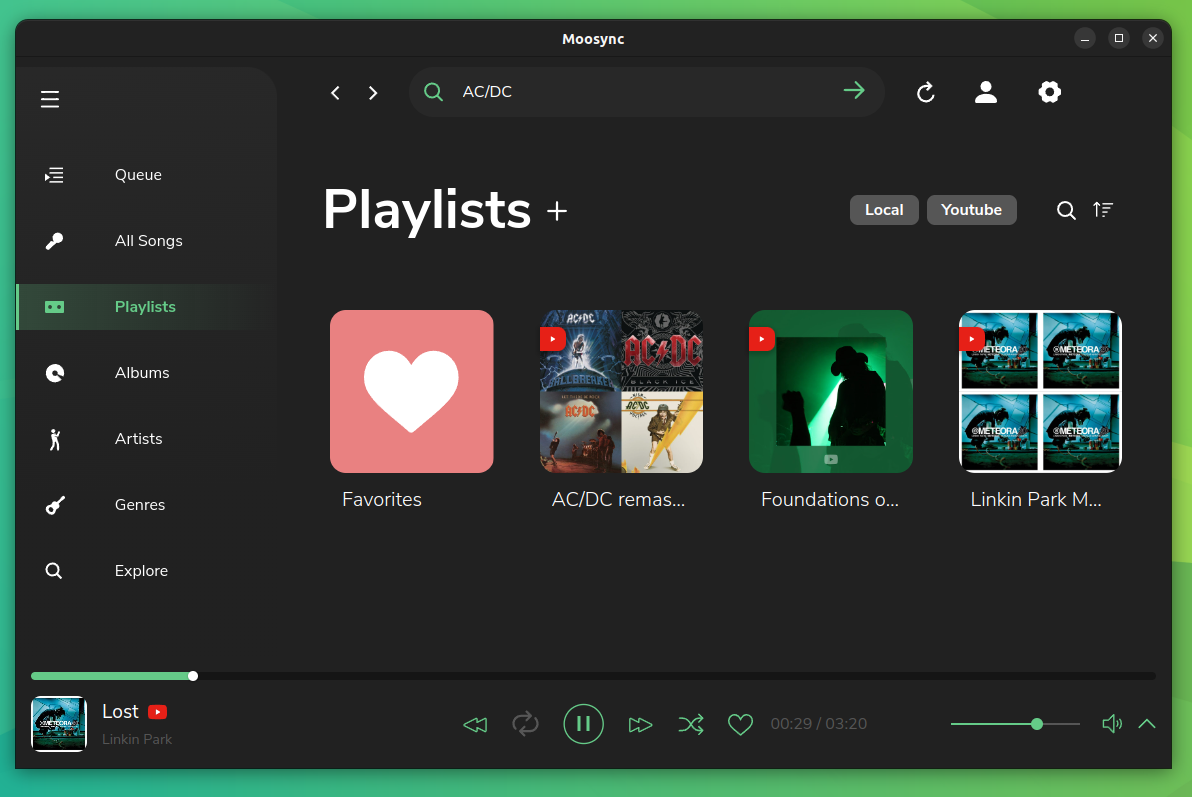 The "Albums" tab had my saved albums, arranged neatly in a grid layout.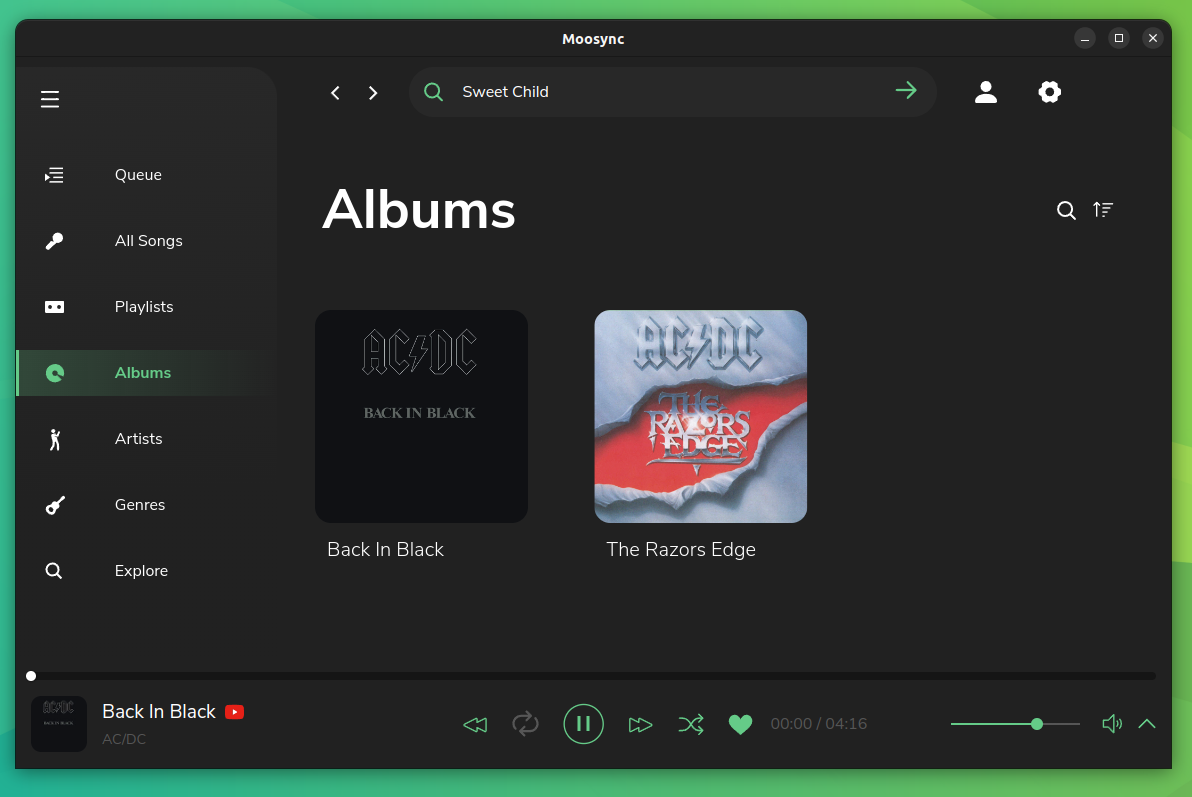 Similarly, the "Artists" tab featured the artists I added to my Moosync library. For some reason, it wouldn't load the thumbnails.
I also skipped over the "Genres" tab as it didn't seem to function properly.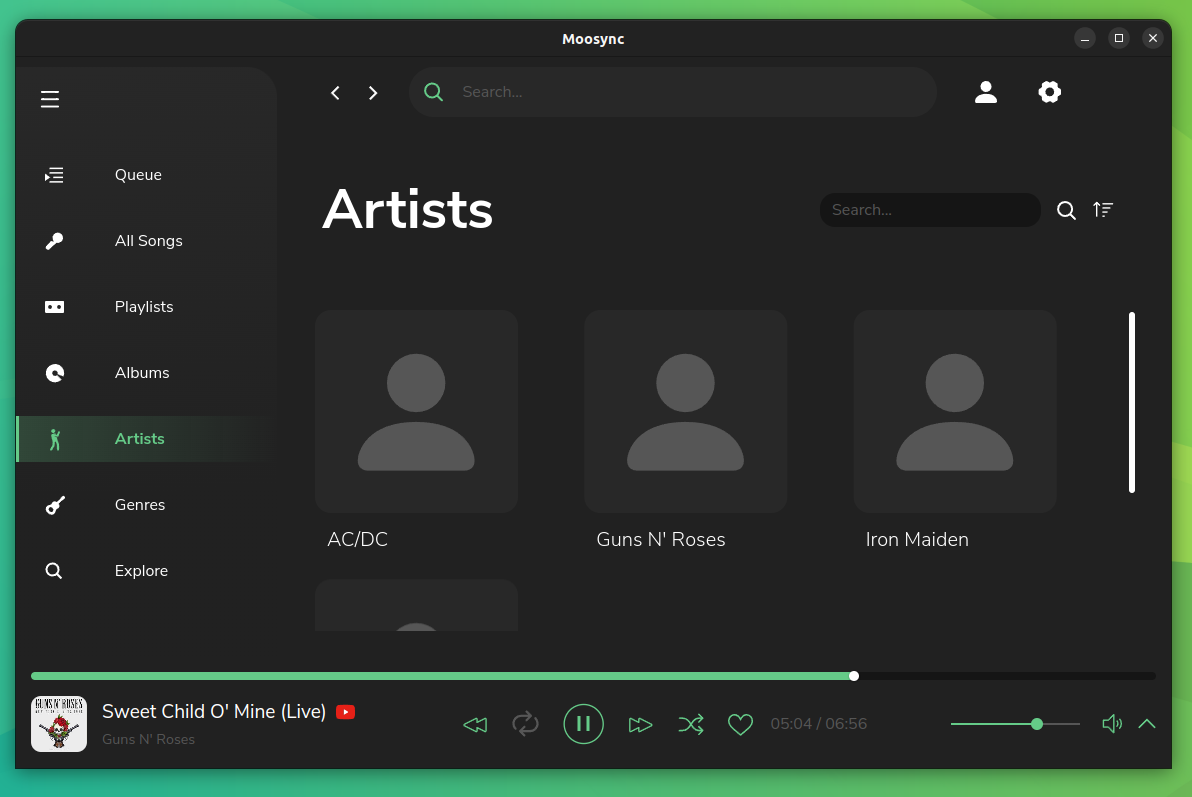 And finally, the "Explore" tab that showed me how many minutes of music I listened to.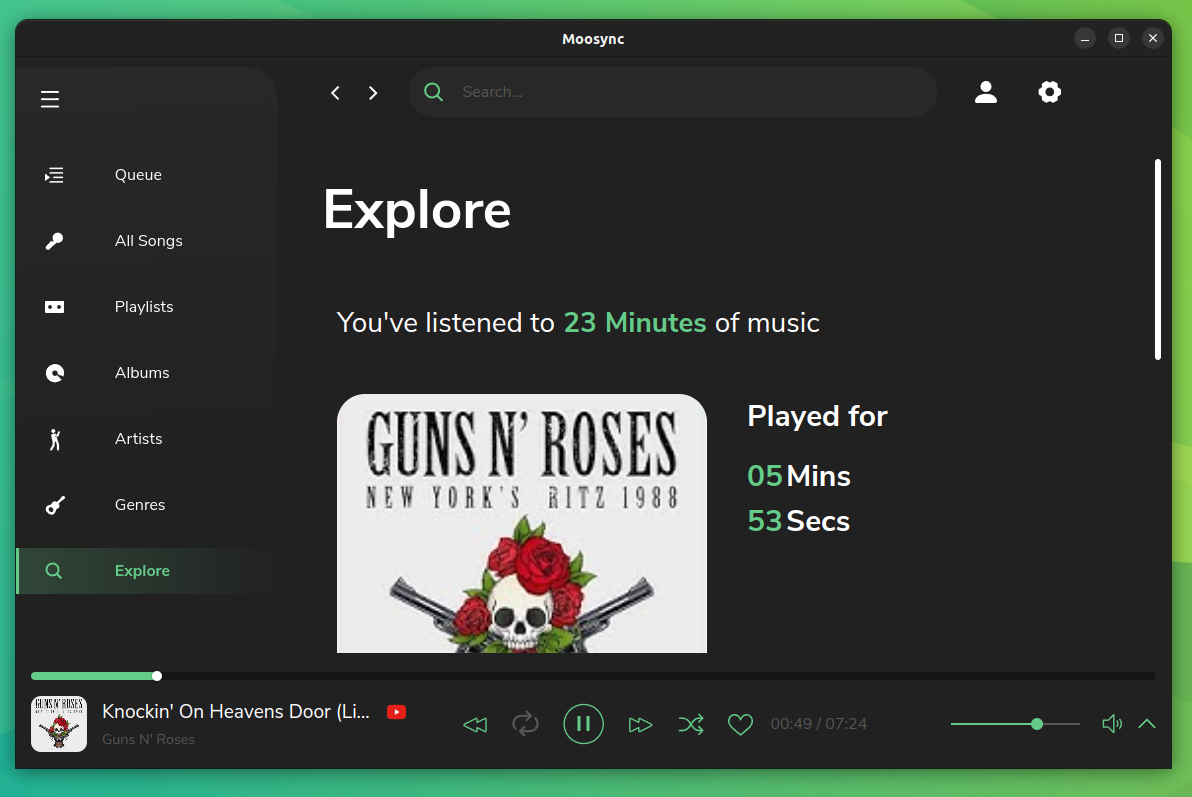 Furthermore, you can find useful customization settings on Moosync to tweak your experience.
First up is the "Theme" settings that let you choose between three themes and two layout views, with the option to upload or create a custom theme.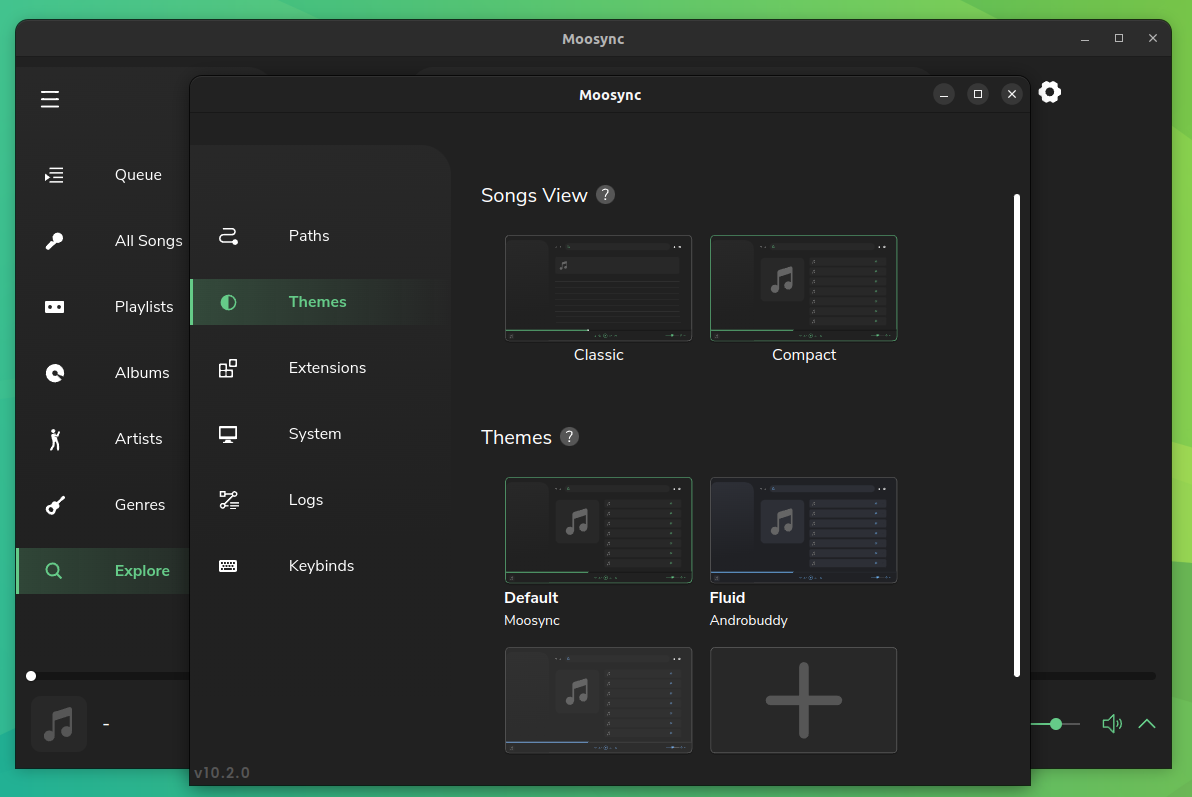 Then there were numerous extensions available, one was to enable rich presence support on Discord, another to integrate with Soundcloud, and more.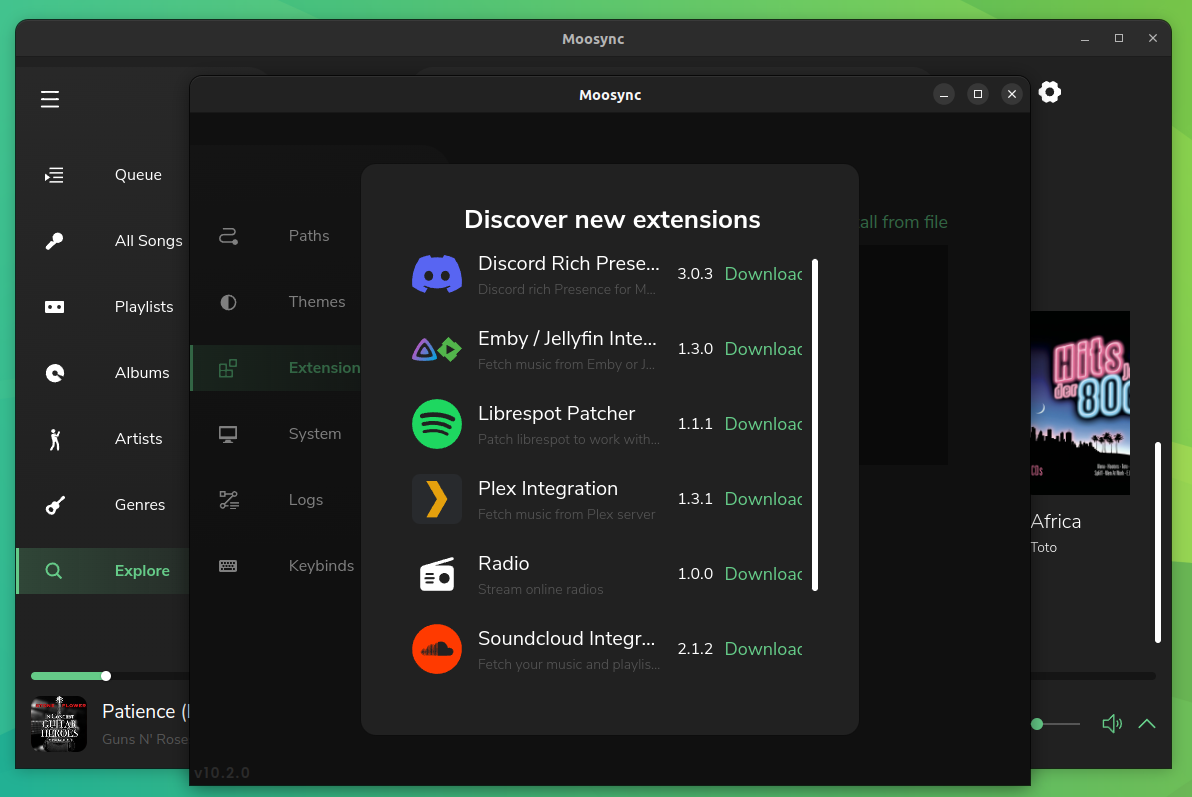 Not to forget, Moosync also supports keyboard shortcuts that could be configured according to personal preference.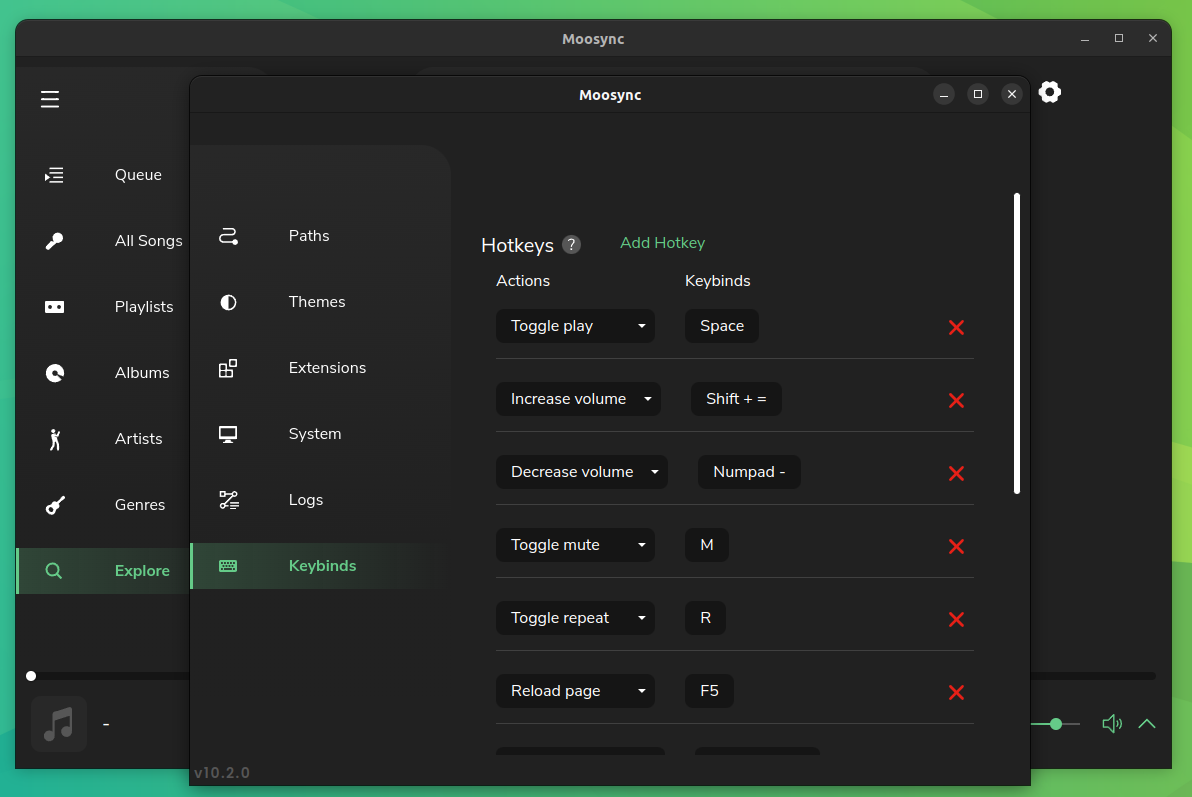 Moosync has its quirks here and there at the time of writing this, but I think it is a good contender as one of the best music players for Linux.
Suggested Read 📖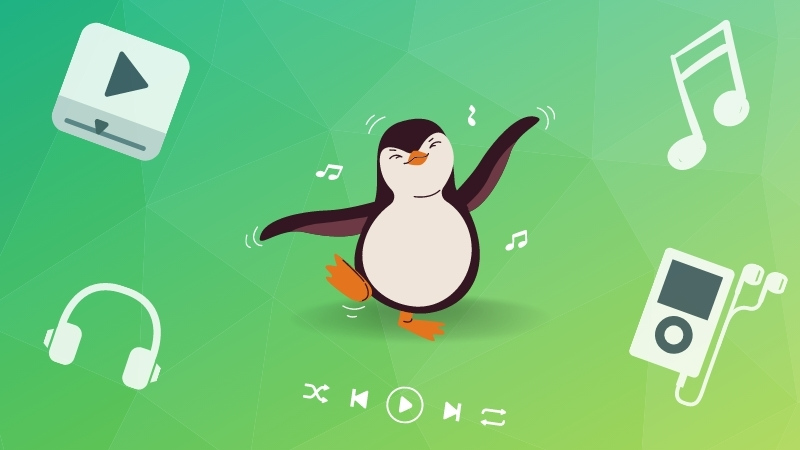 📥 Download Moosync
Moosync is available for Linux, Windows, and macOS. Head over to its official site to get the package of your choice.
For Linux, you can also get Moosync from the Flathub store, Snap store, and AUR.
You can also explore its GitHub repo for the source code and more information.
💬 What are your thoughts on this app? Let me know in the comments below.
---
More from It's FOSS...