Nitrux is a Linux distribution based on Ubuntu that comes equipped with NX Desktop (based on KDE Plasma 5 desktop environment), Debian package manager with Advanced Packaging Tool and a host of other KDE software.
After the recent release of Nitrux 1.3.7, we were wondering what is next for Nitrux. As it turns out, a new release has been announced with updates to the kernel, KDE applications, many bug fixes, and an alternative ISO offering.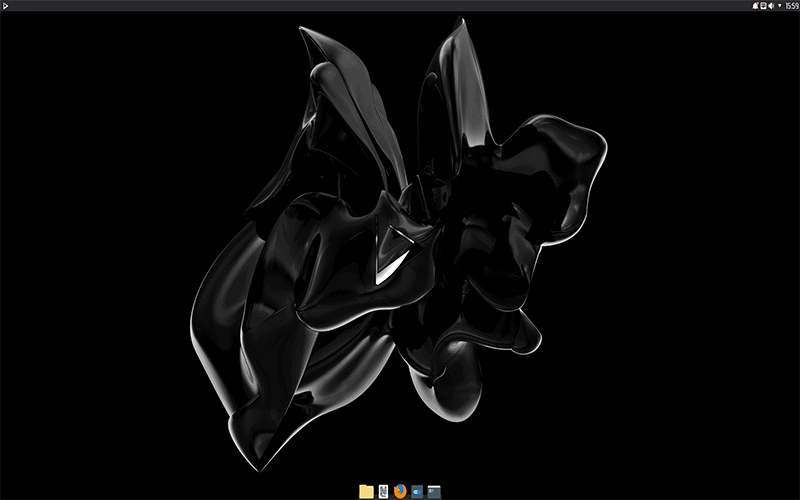 Let's have a look at what is on offer with this new stable release.
Latest KDE Packages
Nitrux 1.3.8 is equipped with the latest suite of KDE products that include:
KDE Frameworks 5.79.0
KDE Plasma 5.21.1
KDE Applications 20.12.2
Of course, KDE Plasma 5.21 update should be an exciting addition for users.
Updated Applications
This new release also brings in a few application updates that include:
Mozilla Firefox 86.0
LibreOffice 7.1.0.3
appimage-cli-tool 0.1.4
GIMP 2.10.23
Firefox 86.0 was a much-needed offering out-of-the-box considering its new features.
Alternative ISO Offering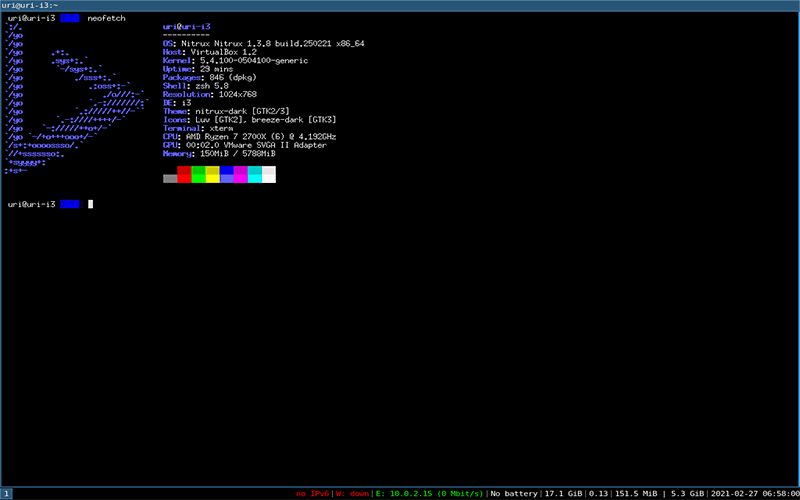 With this release a new alternative ISO is being offered that is completely minimal and features their default selection of CLI tools and applications that include: cmus, ftp, hdparm, htop, links2, mc, ncdu, nsnake, tmate, tree, appimage-cli-tool, appimagetool, Wine, etc.
This minimal ISO will be a great option for those who prefer only the essentials or for those who want to use a different combination of desktop environments and software.
Other Improvements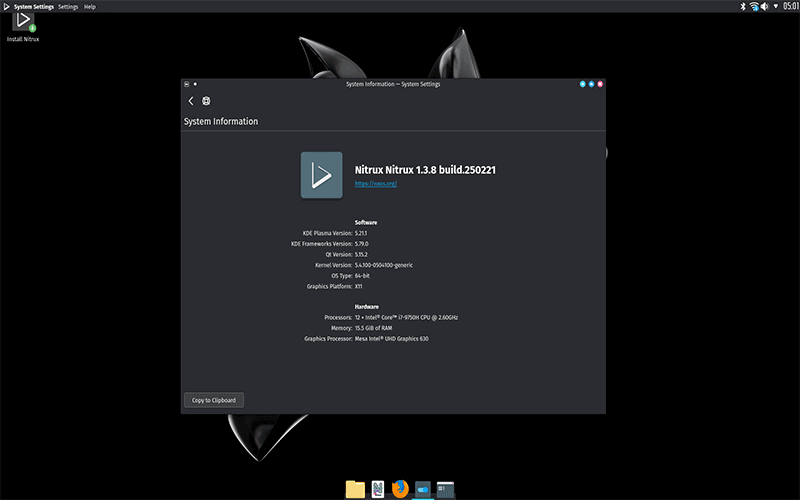 Multiple kernel options are being offered with Linux Kernel 5.4.100 being the default and Linux Kernel 5.10.17 and 5.11.0 as alternatives to the former.
For tinkerers, the support for Linux Kernel 5.11 should be something interesting.
The latest versions of replacement Linux distribution kernels, Liquorix and XanMod are also on offer.
Many bugs have also been fixed that include a bug where the "Night Color Control" would not show up, glitches on the sides of the title bar, unusable window buttons when using different button sizes and more.
For more information on the details of this release you can check the official release notes.
Download Nitrux 1.3.8
Both the full size and minimal ISO images are now available for download.
The official download link redirects to multiple sources to download the ISO every time you load it up. So, if you want a specific download option, here are your choices:
---
More from It's FOSS...