Vanilla OS is a relatively new distro released around New Year's Eve that aims to provide a stock GNOME experience with a few unique features.
It had been using Ubuntu as a base since the beginning, when we first took a look at it during its early development stages.
But now.
That is all set to change with a move to Debian Sid for its upcoming Vanilla OS 2.0 Orchid release.
Move to Debian Sid
In a recent blog post, the Vanilla OS team revealed that after a round of discussions, they have decided to move away from Ubuntu and use Debian Sid as a base.
Why the change?: The Debian base is closer to a vanilla (without modifications) experience when compared to Ubuntu and the tweaks made by Canonical.
Furthermore, Canonical's 'opinionated workflow' was not a good match for Vanilla OS's development, and was pretty time-consuming because they had to revert the changes they made.
They also added that; Ubuntu features a modified version of the GNOME desktop, which does not correspond with how the GNOME foundation wants its desktop to be.
Then there's the fact that Snap is the primary package manager to get apps on Ubuntu; based on their testing, the Vanilla OS team thinks there are plenty of issues with Snap that have not been addressed yet.
So, Vanilla OS wants to focus on Flatpak instead, as it is an open and cross-organization effort.
Combine that with their familiarity with .deb packages and Debian as a whole; this might work out quite well for them.
How will updates be handled?: Seeing that they are moving away from Ubuntu, they now have more flexibility in publishing updates for Vanilla OS, as they don't have to follow Ubuntu's release schedule.
🗒️
Updates will be released when they feel that they are ready or for essential/critical fixes.
Then there's the OCI support that will be introduced in ABRoot, which allows for greater control over updates, and more time to test the images before release.
Suggested Read 📖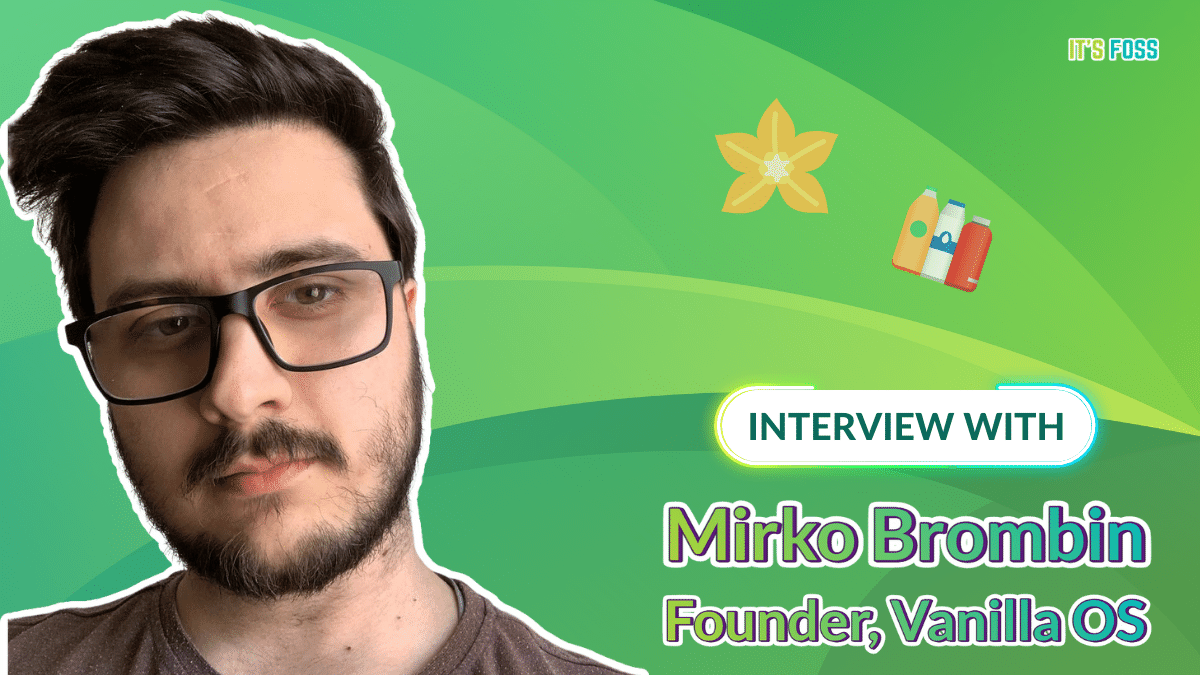 What Else to Expect?
First, the default installation will have a limited number of packages out of the box to keep a minimal footprint.
Also, Vanilla OS 2.0 aims to focus on limited core packages and the base image to ensure stability with Debian's Unstable branch. If they run into security issues or any other stability issues, they might consider changing the decisions regarding this.
Moving on.
Two new installation types will be introduced, 'Express' and 'Advanced'.
In the case of 'Express,' it will provide a straightforward installation process that lets you set up Vanilla OS quickly.
Whereas, in the case of 'Advanced', you can fine-tune your installation according to your needs.
And finally. Vanilla OS 2.0 may feature GNOME 44 and its cool features, coupled with Debian's 6+ Kernel to ensure compatibility with the latest devices and peripherals.
If you are curious, you can go through the announcement blog post to dive deeper.
---
More from It's FOSS...