It's time to say goodbye to 2022! 📆
There were many distro releases in 2022, some more extraordinary than others.
With the trend shifting towards focusing more on the user experience and performance side of things, Linux distributions have significantly evolved over the past year.
As for you, the end-user, you now have several options. You can try some beginner-friendly options or distros for advanced users.
Here, I focus on new options that you can give a try. These distros may not necessarily replace the popular distributions available. But if you want to try something new and different, feel free to go through the list.
So, what can you expect in 2023? 🤔
Well, to answer that. Allow me to take you on a distro journey!
💡
New distributions may not be suitable for production use cases. Try these options if you have no issues taking a leap of faith to experiment.
1. Vanilla OS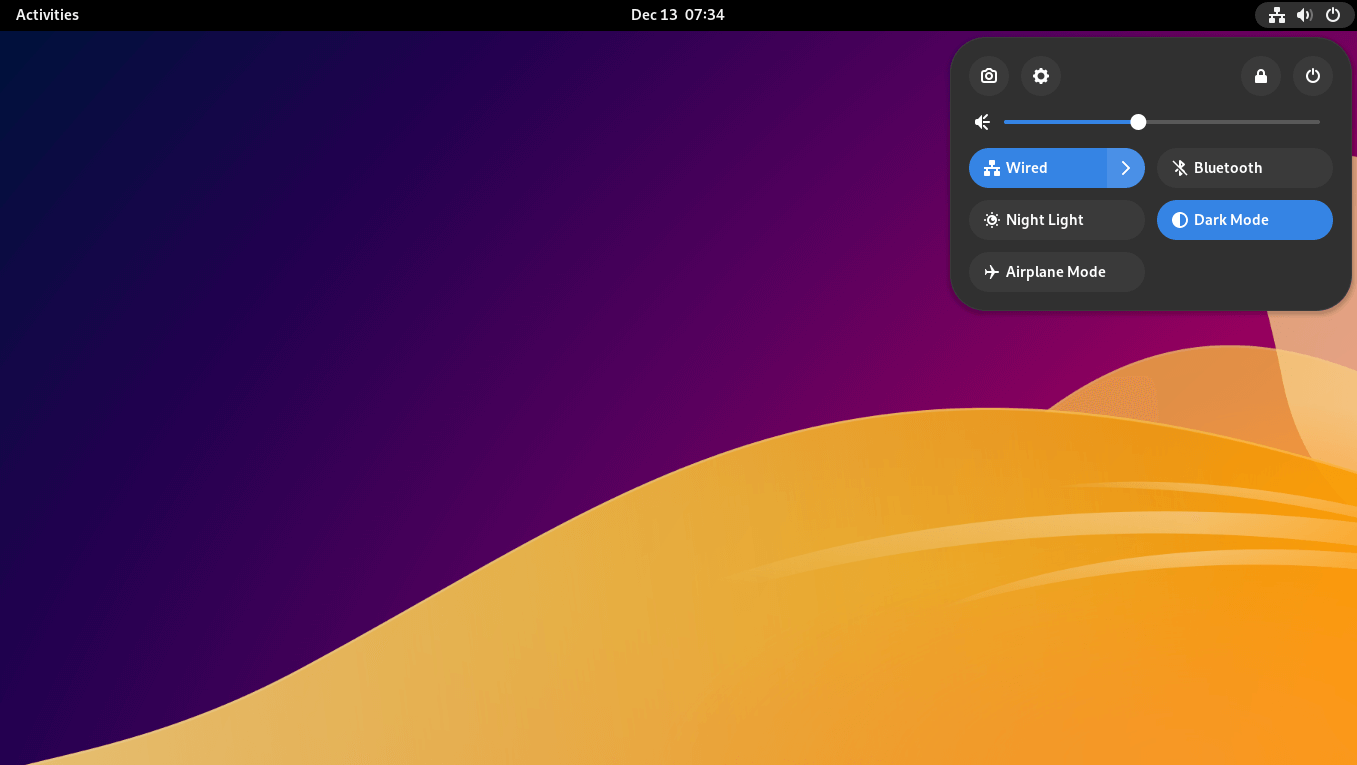 Vanilla OS is an Ubuntu-based distro that is the brainchild of Mirko Brombin, the creator of Bottles.
It aims to provide a clean, vanilla GNOME experience with on-demand immutability and an exceptional first-time setup experience.
You can check it out if you want something new and want to try out the on-demand immutability features that make Vanilla OS so unique.
It is yet to receive a stable release (soon) and is set to receive many improvements in 2023.
Related Read 📖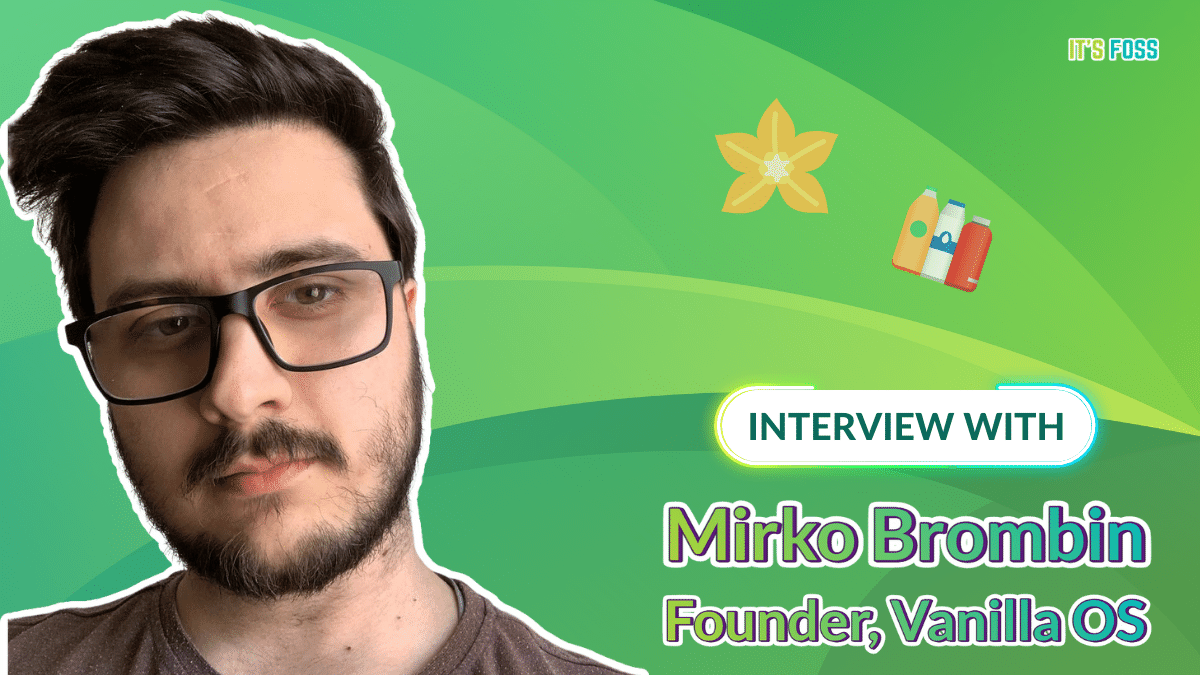 2. XeroLinux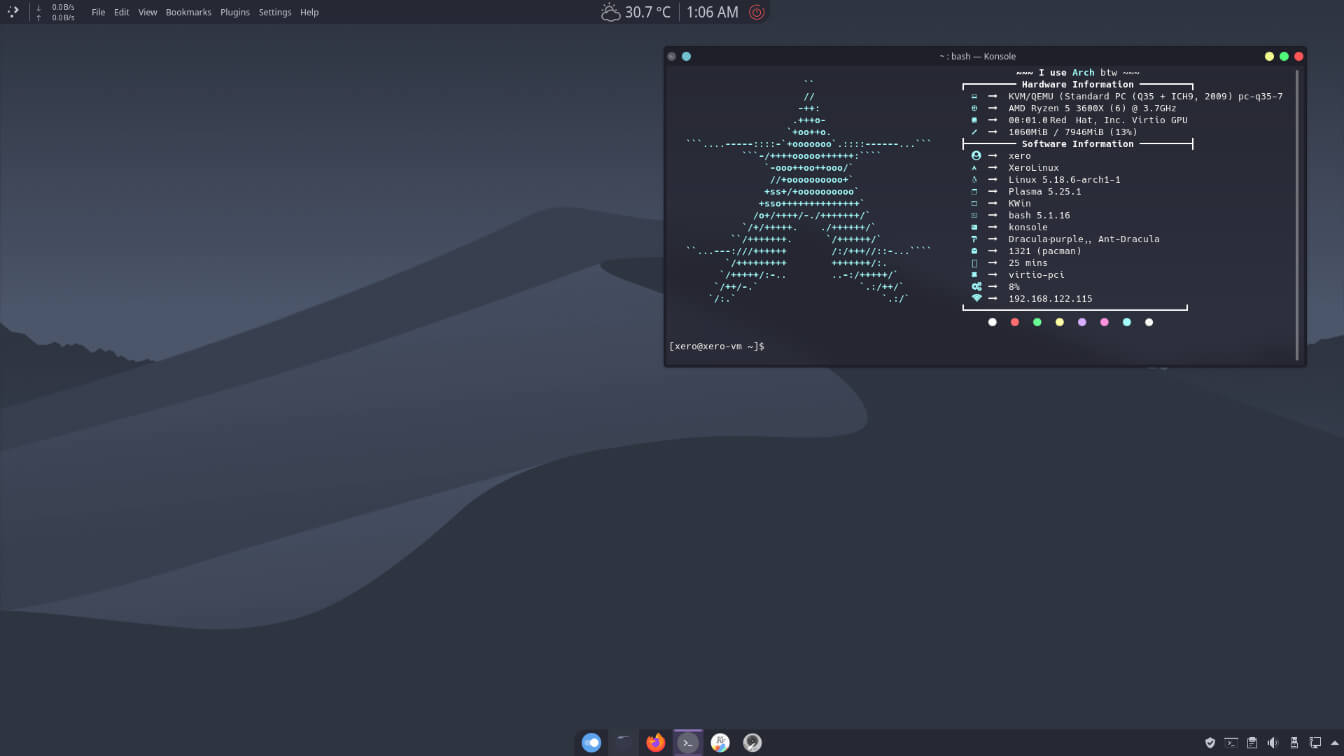 Steve a.k.a. TechXero, started XeroLinux as a passion project that was not meant to be a mainstream distro with all the bells and whistles.
An 'eye-candy' version of Arch Linux offers a pleasant out-of-the-box experience with a few exciting features.
You can try this if you want a more accessible Arch Linux experience.
3. Crystal Linux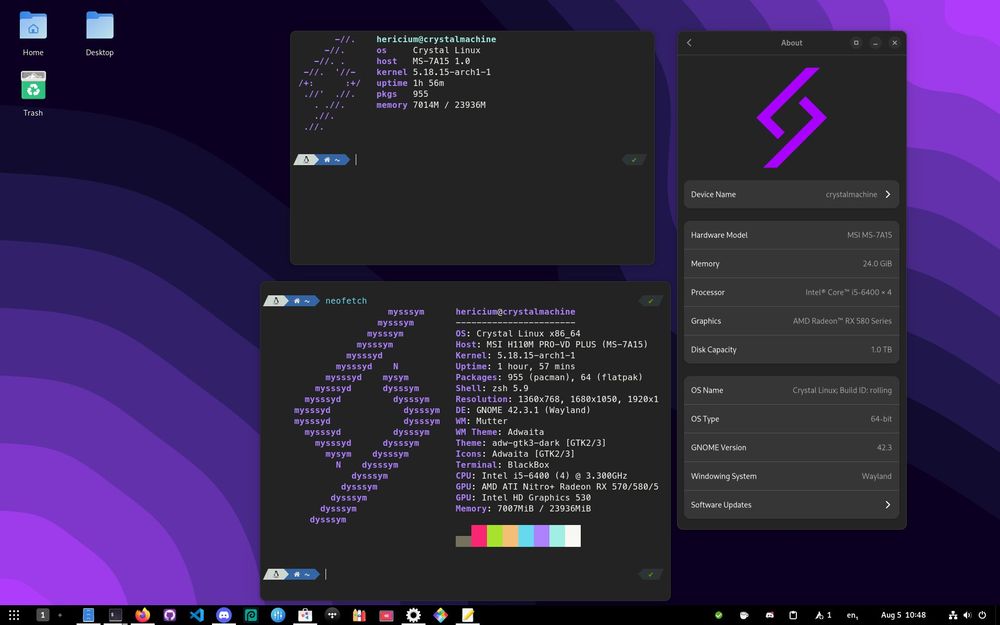 Crystal Linux is an upcoming Arch-based distro that wants to provide an easy-to-use desktop experience coupled with modern Linux technologies.
In its current form, it may not be welcoming to newcomers, and people with experience using Linux are likelier to like it.
So, for now, I would suggest users who are already familiar with Linux give Crystal Linux a try.
I expect Crystal Linux to have a stable release sometime in 2023 with many features and improvements over the beta version that is available right now.
Recommended Read 📖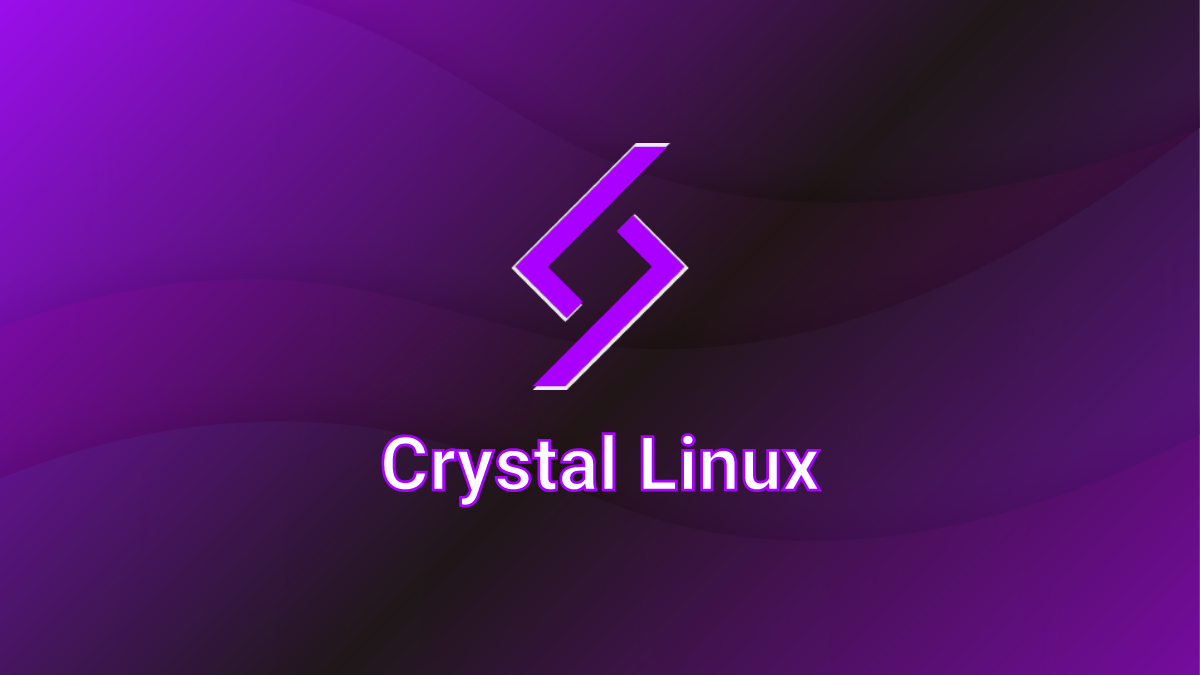 4. TUXEDO OS
TUXEDO OS is an Ubuntu-based offering from TUXEDO Computers, a Linux-focused hardware manufacturer.
It features the KDE Plasma desktop environment with extras like TUXEDO Control Center to fine-tune your hardware and TUXEDO Tomte, a configuration service for resolving driver/missing package issues.
I suggest you try this if you want a different KDE-powered experience.
Initially, it was only made available as a pre-installed operating system on TUXEDO laptops and computers.
But later, it received a general use release back in September 2022 dubbed as 'TUXEDO OS 1'. It is set to receive plenty of updates in 2023.
Related Read 📖
5. EuroLinux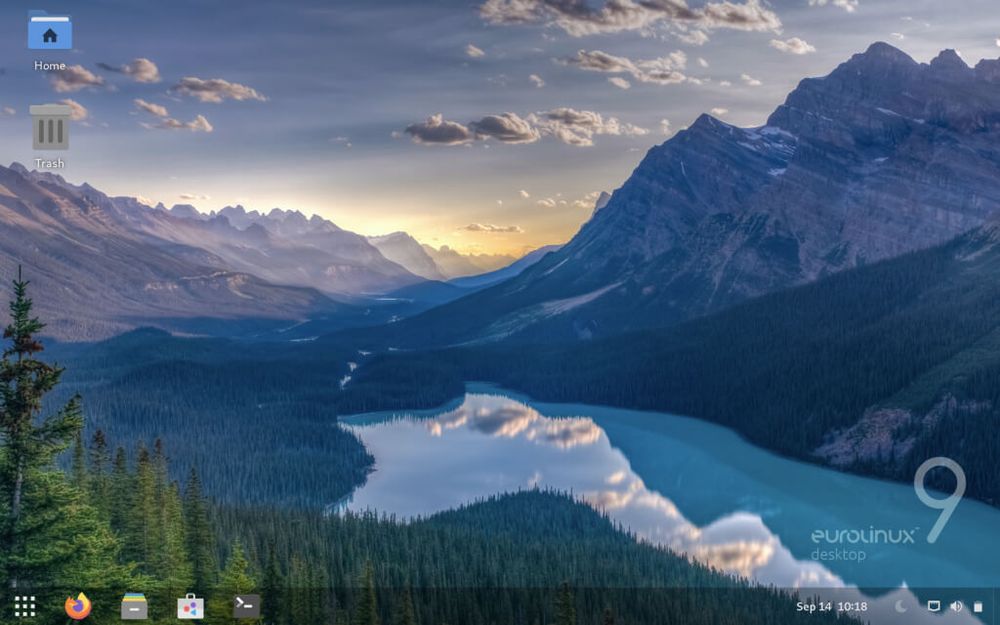 An RHEL-based distro with enterprise perks is what EuroLinux is. It provides stability and security in a solid package.
Based on RHEL 9, it can provide seamless compatibility with other RHEL-based server distros such as Rocky Linux, CentOS, AlmaLinux, and more.
It aims to lure in Windows and macOS users with a familiar user interface layout with its implementation of a translucent dock at the bottom of the screen.
You should try this because the overall package is quite adequate and can cater to both Linux and Windows/macOS users.
It is now available as stable release, with updates planned for 2023.
6. Zinc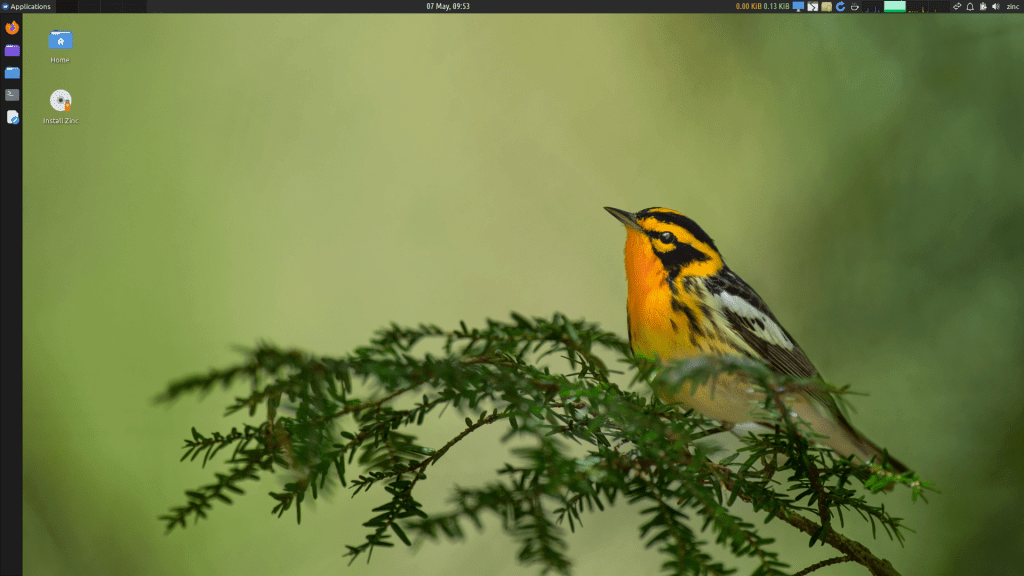 Zinc is an Ubuntu-based distro that has been tweaked to provide a unique experience. Existing Ubuntu users may be surprised to see what it has to offer.
Based on the latest LTS release of Xubuntu, it uses the XFCE desktop environment with numerous improvements, such as integrated Linux AppImage support, deb-get package installer, BTRFS as the default file system, and more.
This distro can be a viable alternative to replace your daily driver, provided it is set up correctly.
It follows a stable release model, so you can expect significant updates in 2023!
7. CachyOS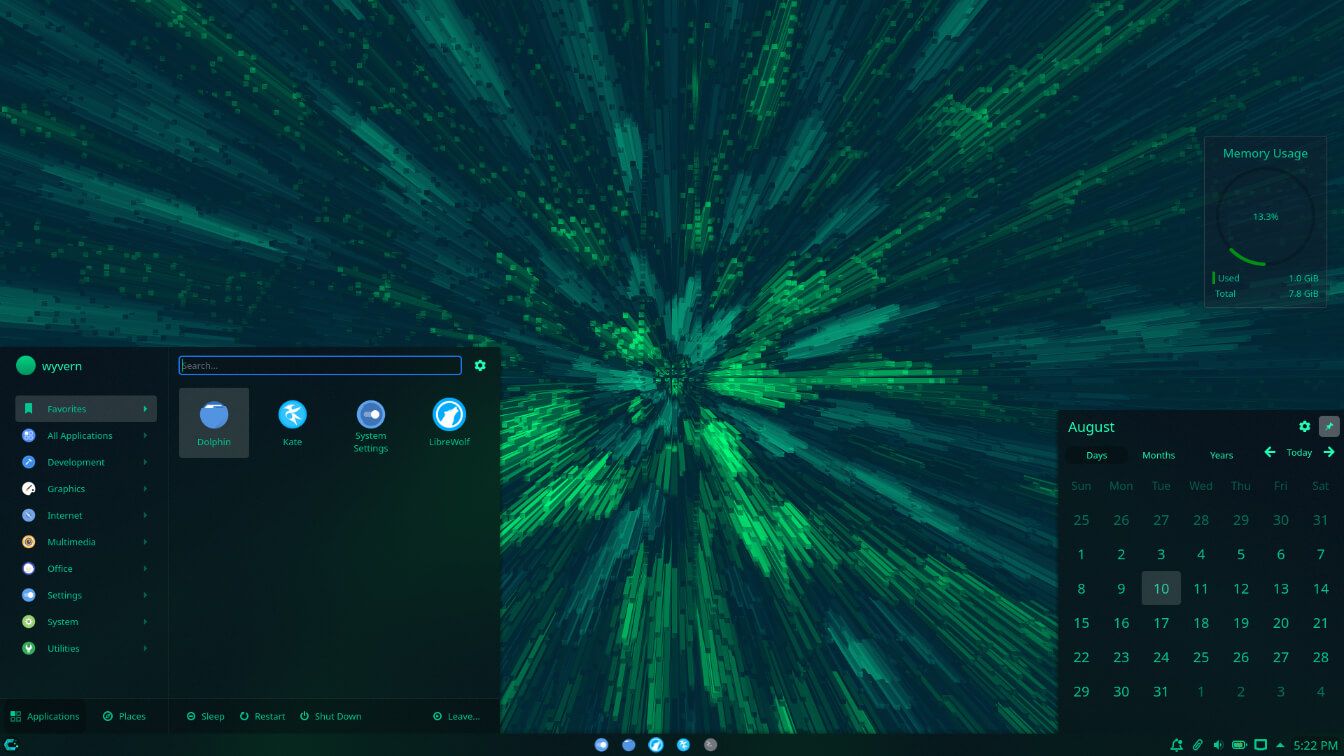 CachyOS tries to make Arch Linux a beginner-friendly affair that anyone can use. It is popular because of its high level of customizability and also because it has the newest software.
It aims to provide you with a fast and secure operating system that is easy to use.
This OS is for users who want to experiment and try something new.
CachyOS is a rolling-release distro, so you can expect it to receive a ton of updates in 2023.
8. risiOS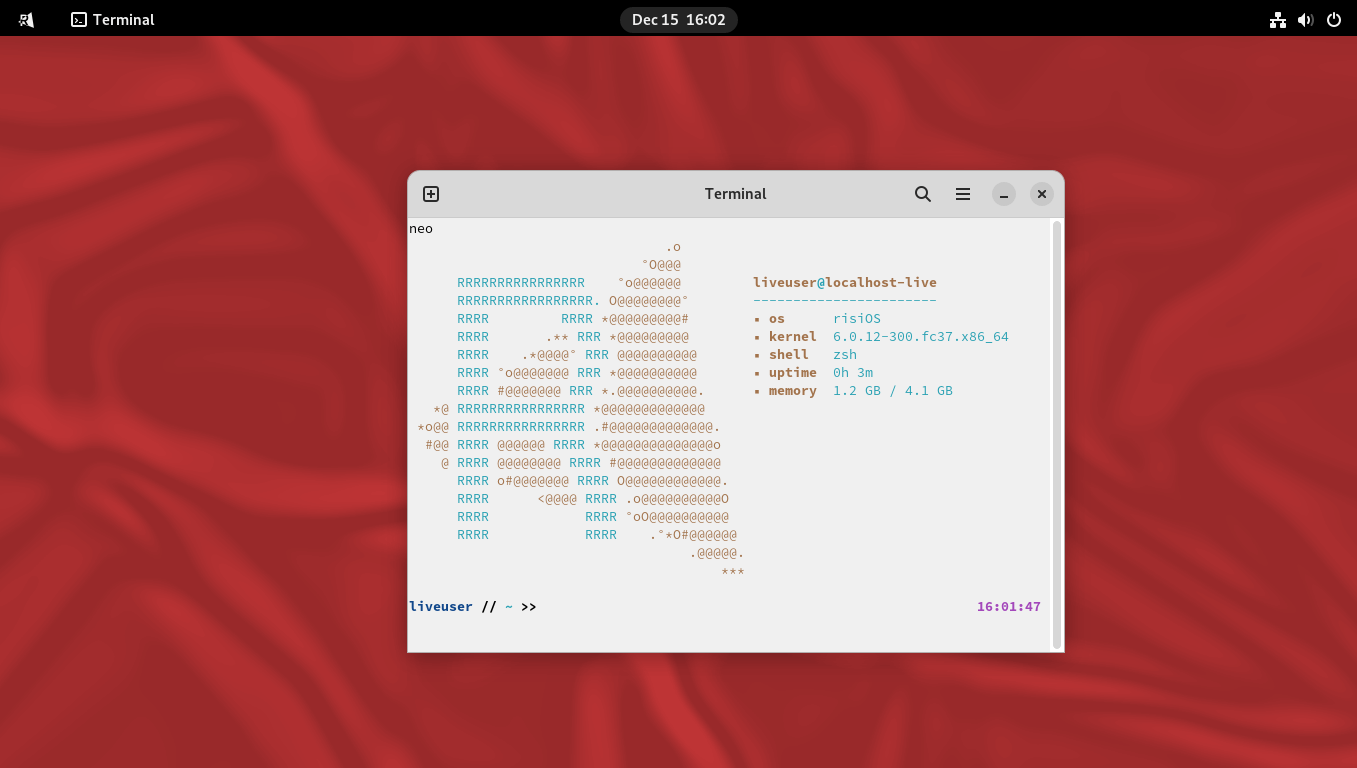 In a sea of Arch and Ubuntu-based Linux distros, risiOS is a rare sight to see.
Based on Fedora Linux, the project saw its beginnings in Seattle, USA.
It uses the GNOME desktop environment to provide users with a highly customizable experience with a customized ZSH version.
If you want to try a Fedora-based distro, this can be something new for you!
risiOS gets a stable release with minor updates pushed in between. It has much more to give in 2023.
9. Exodia OS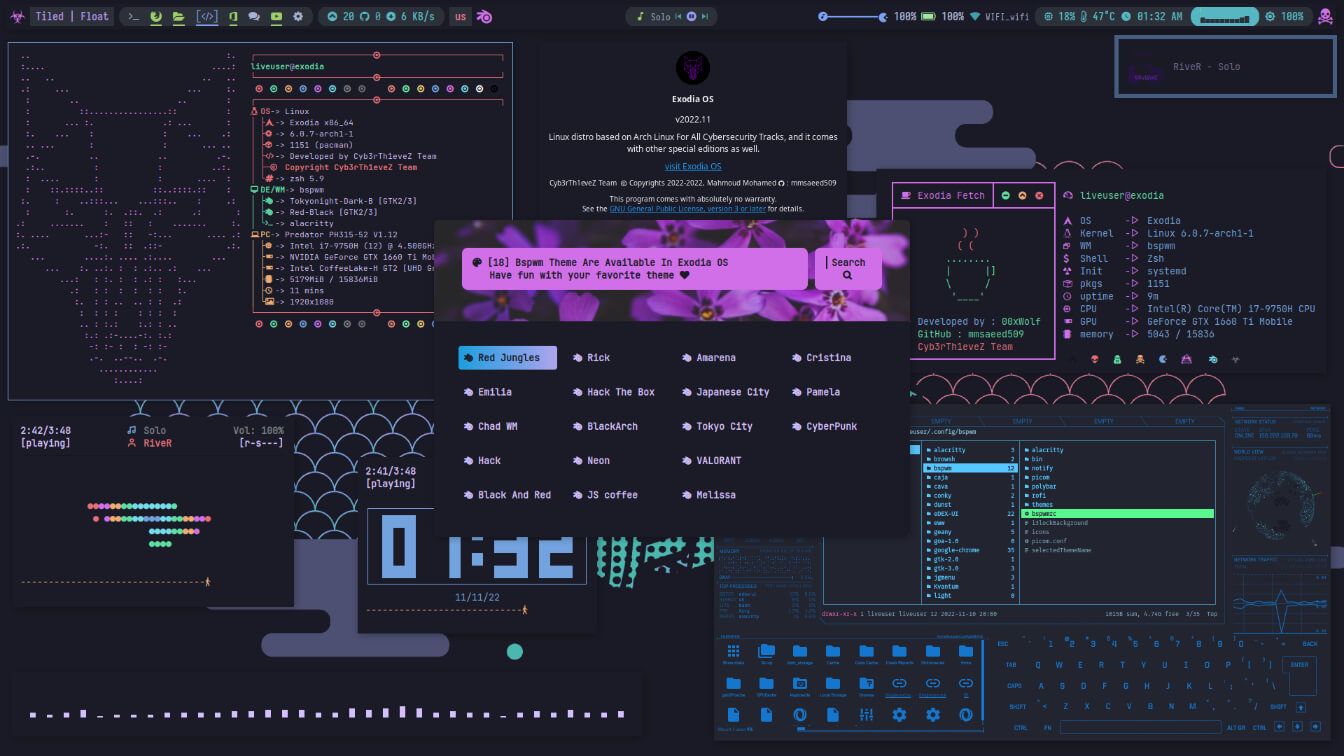 Another Arch-based Linux distro!#$**?
Yes. 🤭 Well, it looks like this year, we have had enough of Arch-based distros, which is not necessarily bad!
Meet Exodia OS, an Arch-based Linux distro that aims to be highly customizable for users in cybersecurity fields.
Its feature set includes pre-installed tools for all cybersecurity fields, TUI Apps, ElKowars wacky widgets (EWW), zsh, and more.
If you are a cybersecurity expert or an enthusiast, you can give this a try!
They offer three releases for different use cases. You can expect them to keep pushing essential updates and feature additions in 2023.
10. Kumandar Linux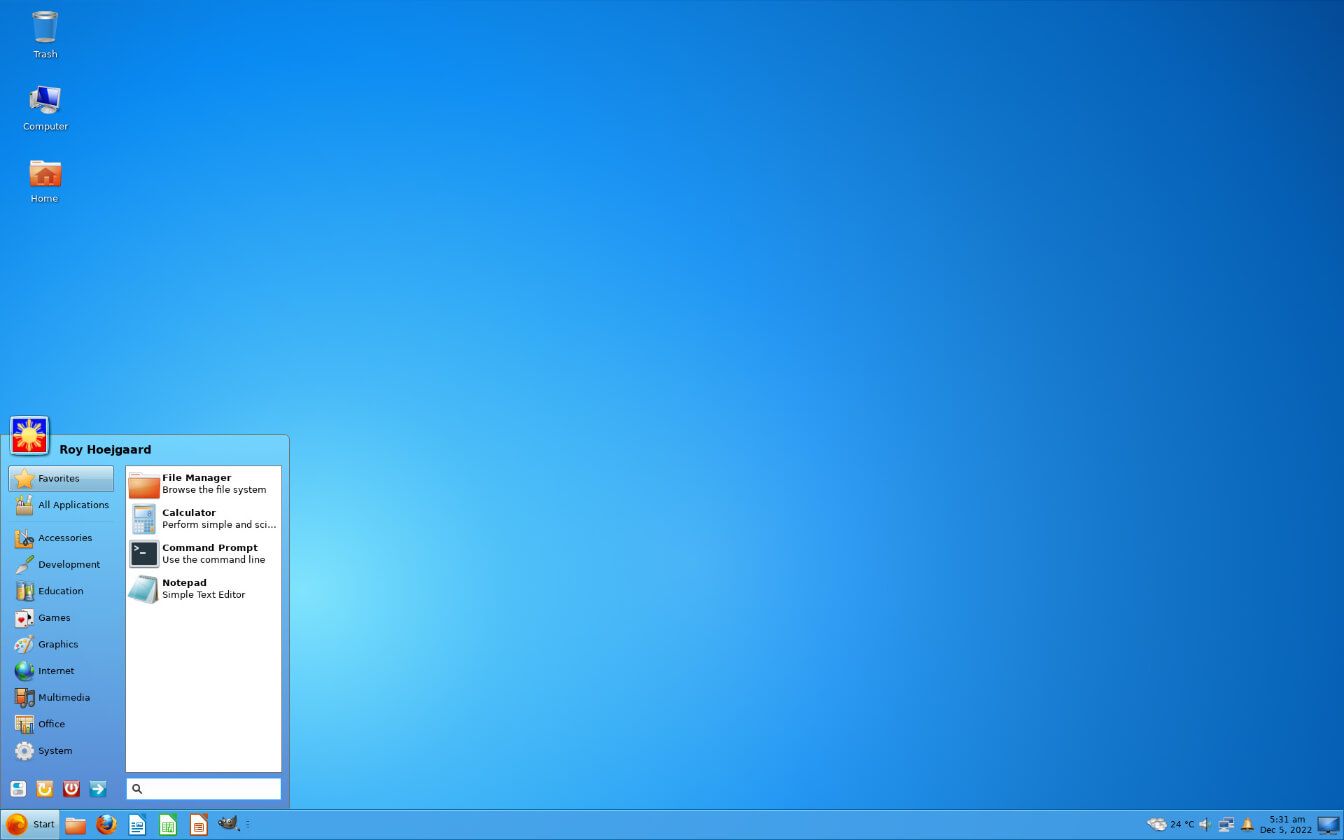 At first glance, you would think that it is Windows 7, but if you look closer, you will find that it is Kumandar Linux.
It is based on Debian 11 and uses a customized version of XFCE.  
The name stands for 'Commander' in English and pays homage to the developer's first computer, the Commodore VIC20.
If you liked the Windows 7 experience but wanted the same thing on Linux. Then you can give this a try!
Currently, only the early-release candidate has been released. But you can expect a stable release in 2023, hopefully!
11. Ubuntu Unity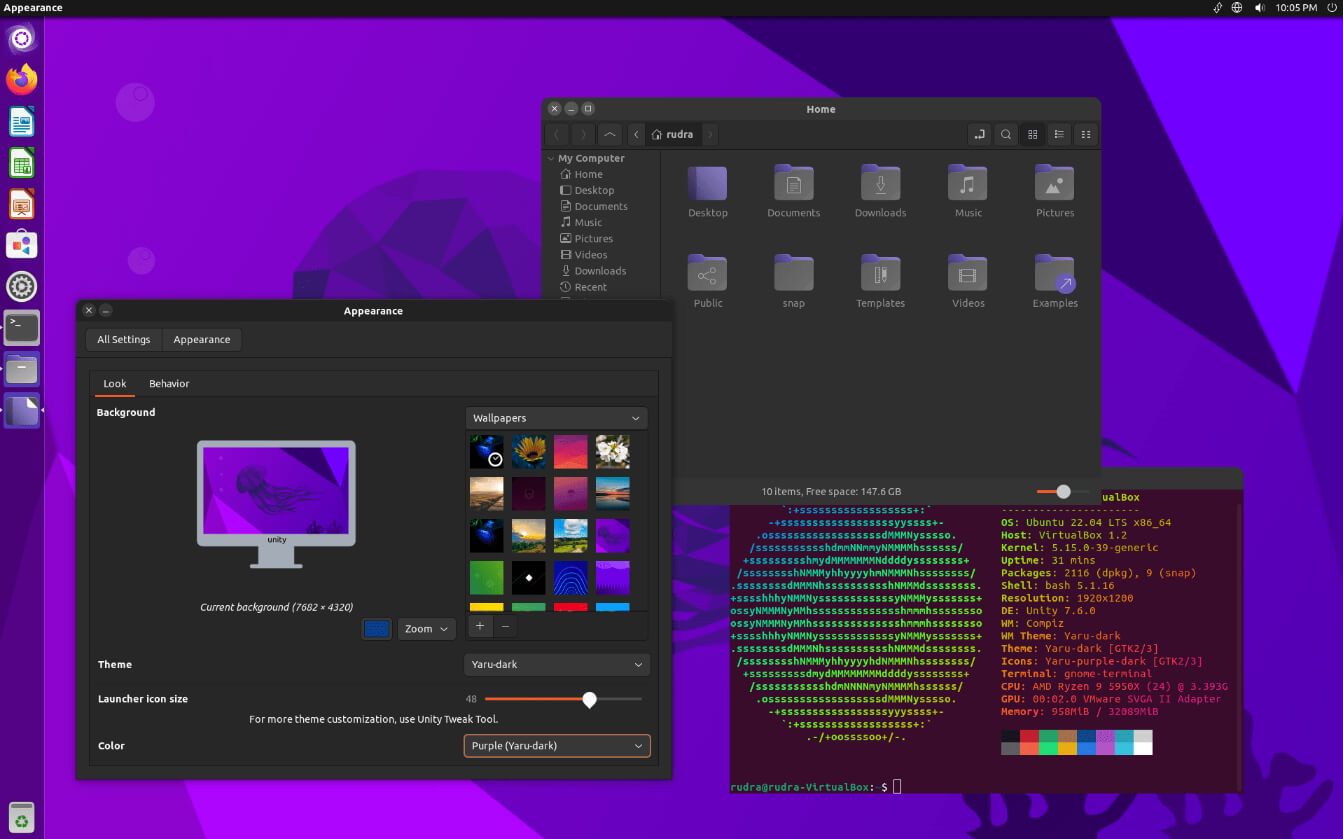 Declared as an official flavor of Ubuntu earlier this year, Ubuntu Unity is a remix of Ubuntu.
It features the Unity desktop interface used in Ubuntu from 2010-2017, which was dropped in favor of GNOME.
The development has been in full swing, with the young lead developer pushing updates and feature additions.
Users who want to try a different flavor of Ubuntu can give this a shot. It offers both LTS and non-LTS releases.
So, wrapping up.
Even with this comprehensive list, I may have missed out on some. 🤔
But.
Maybe a surprise release will take the headlines in 2023, or some existing distro will try something different.
Until then.
💬 Do tell me what distribution you are excited about in 2023?
---
More from It's FOSS...