This is that time of the year when we wait for one of Ubuntu's upcoming non-LTS releases. Code-named Ubuntu 23.10 'Mantic Minotaur,' features an impressive set of new features and improvements.
Updated: Ubuntu 23.10 is now available (October 12, 2023).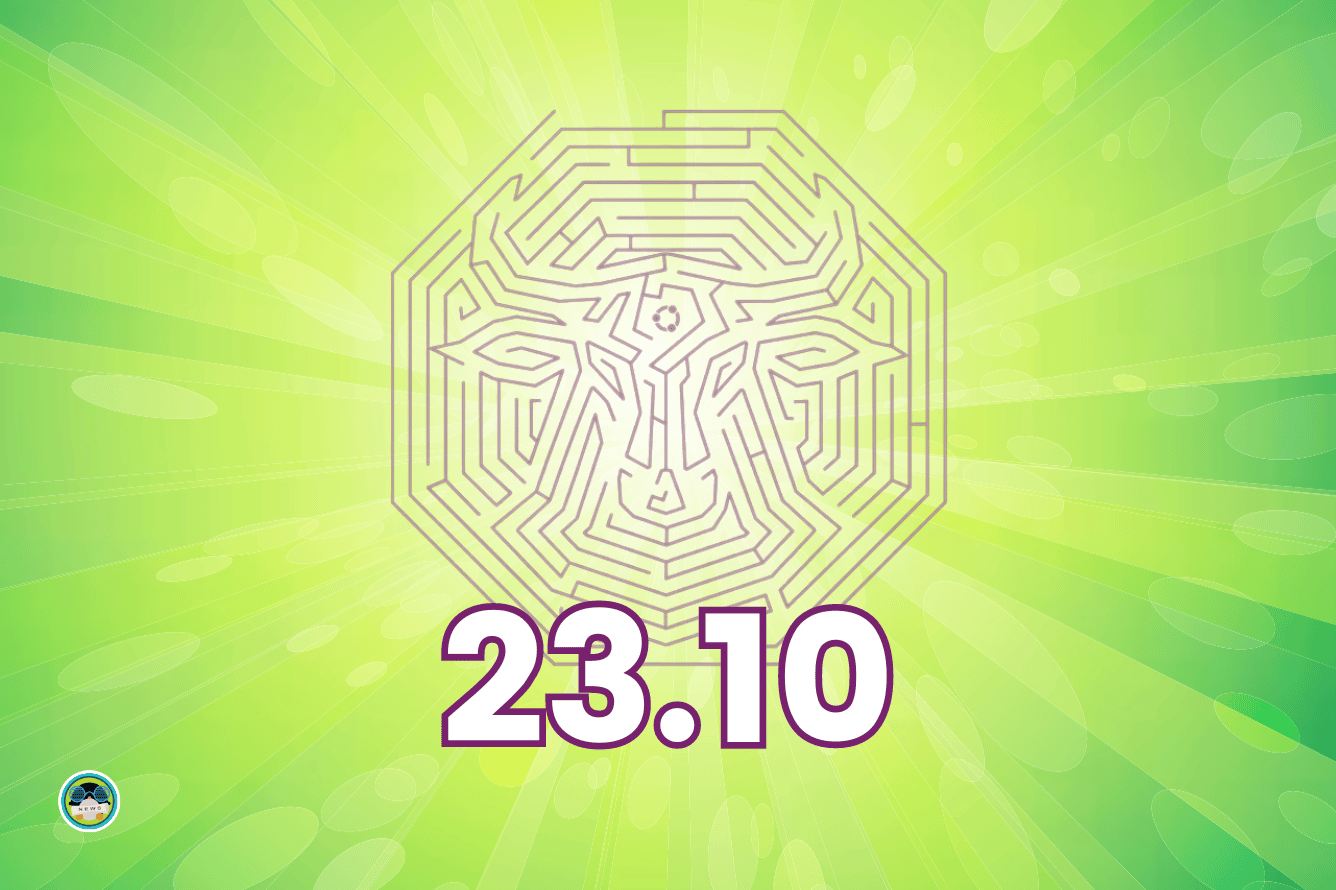 Here, we will highlight some of the critical changes that arrives with Ubuntu 23.10.
So, without any further ado, let's dive in!
Flutter-based App Store
Ubuntu 23.10 features a Flutter-based app store that has a neat layout with improved search functionality, improved app view, and the ability to switch between Snap and Debian packages.
It is not going to replace the classic Software Center, but it presents itself as an evolution of the software stores on Ubuntu.
You can review our article for a more detailed outlook; we even tested it out! It is available in the latest daily builds for you to test.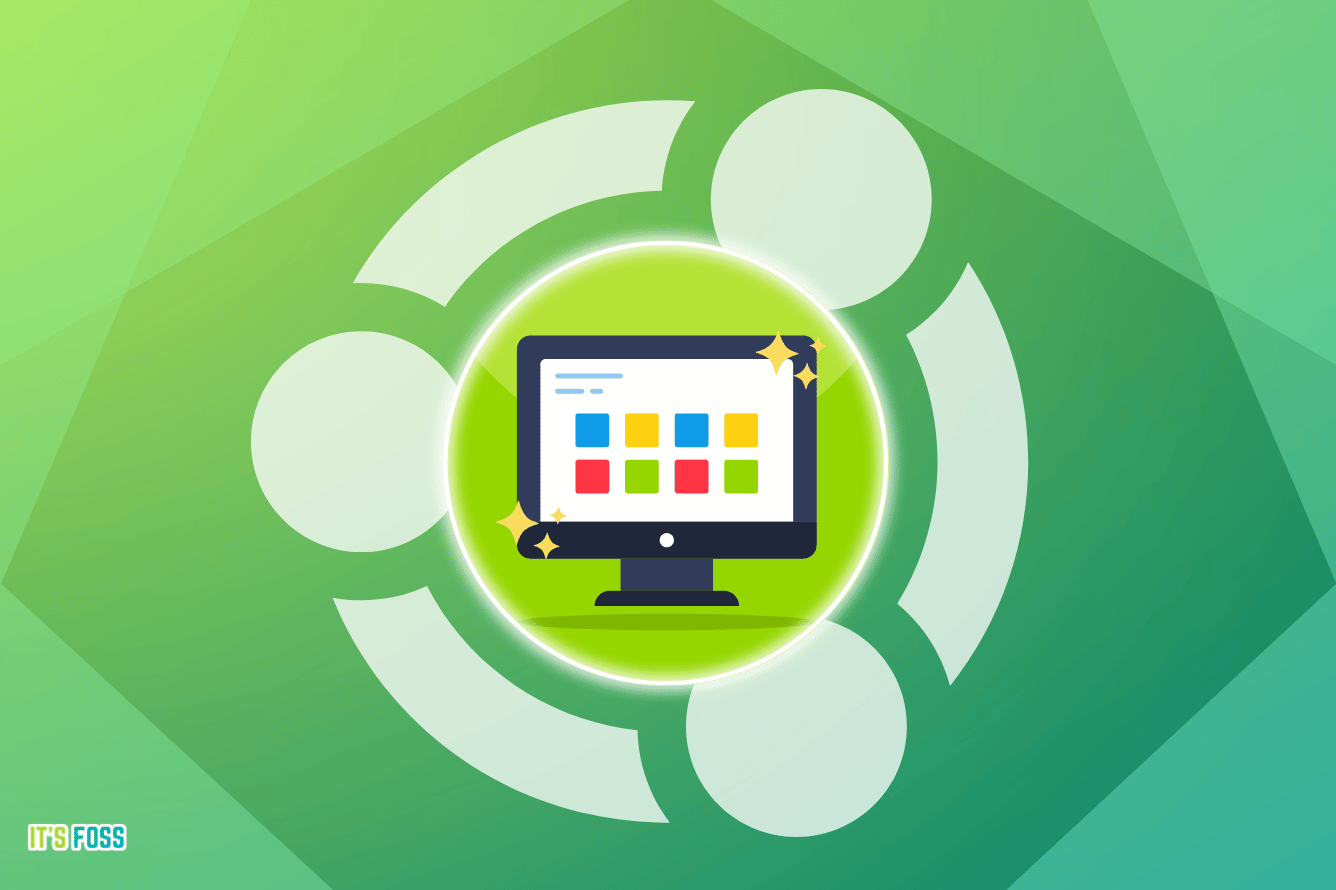 Major PPA Changes
Ubuntu 23.10 features a different way of handling Personal Package Archives (PPAs).
PPAs will now be managed by deb822-formatted .sources files, where the GPG keys are directly integrated into the same file, doing away with the old .list file method, enhancing security to great extents.
We covered this in a bit more detail here: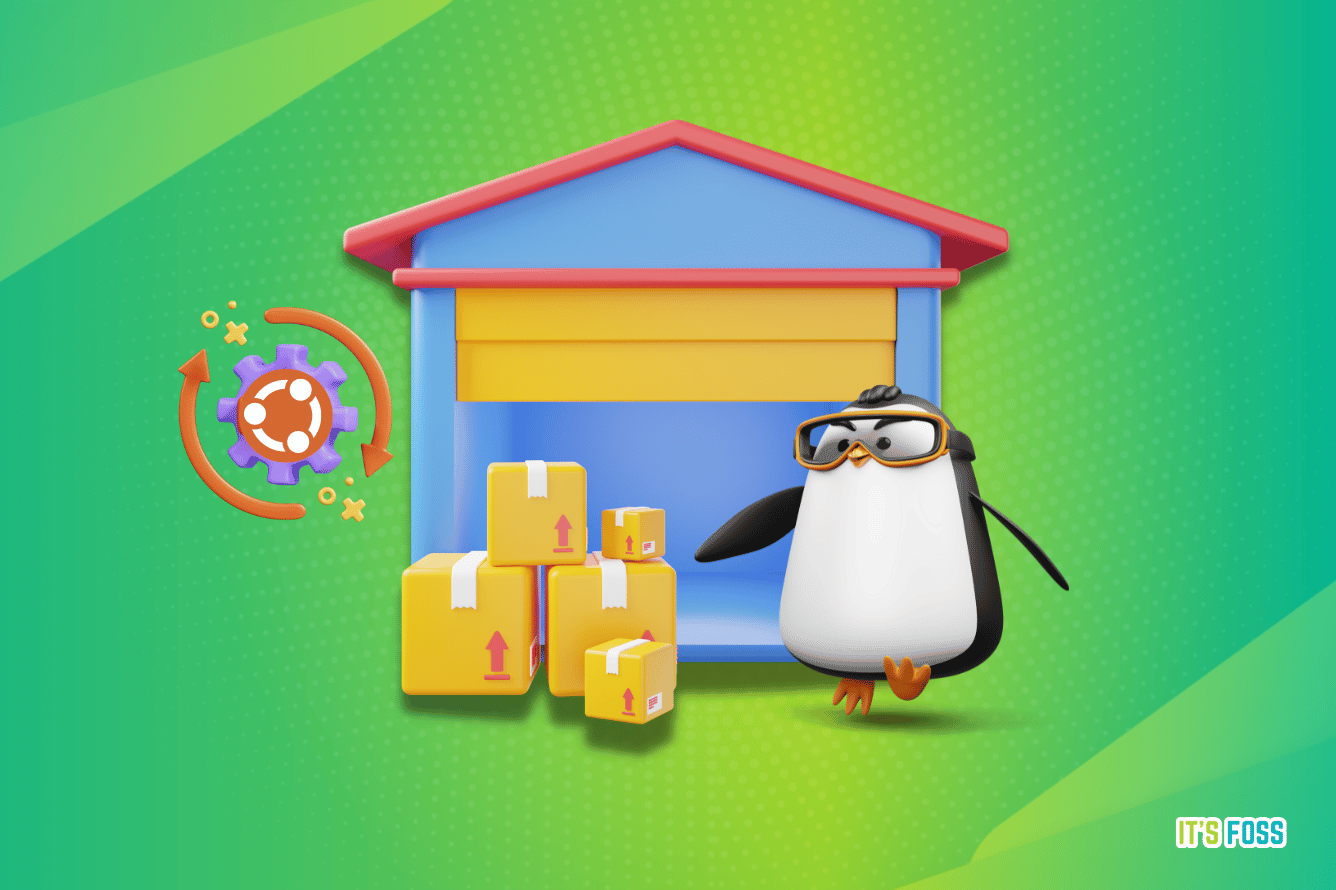 Linux Kernel 6.5
This major change will see the implementation of Linux Kernel 6.5 on Ubuntu; it is set to bring about a variety of critical improvements such as:
MIDI 2.0 support.
Enhanced support for Rust.
Support for ACPI on RISC-V.
Enhancements for the Loongarch architecture.
Support for Intel's "Topology Aware Register and PM Capsule Interface"; It provides better power management features.
And More.
GNOME 45
I am excited about this one! 😀 At the time of writing this, Ubuntu 23.10's daily build does not include GNOME 45. So, we cannot show it in action yet.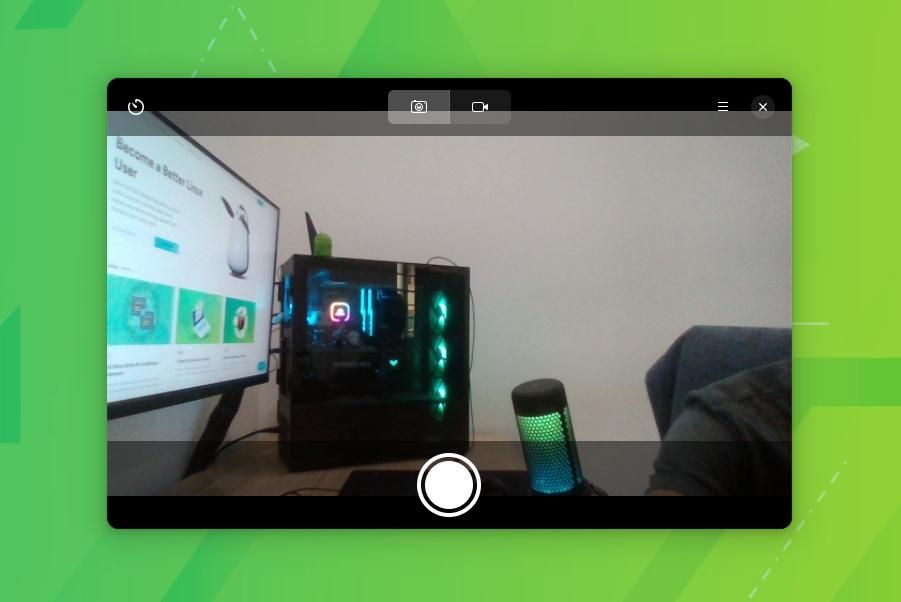 Ubuntu 23.10 will feature GNOME 45 which is going to introduce a plethora of new updates, such as a new webcam app, an image viewer, and most likely bring back the terminal app.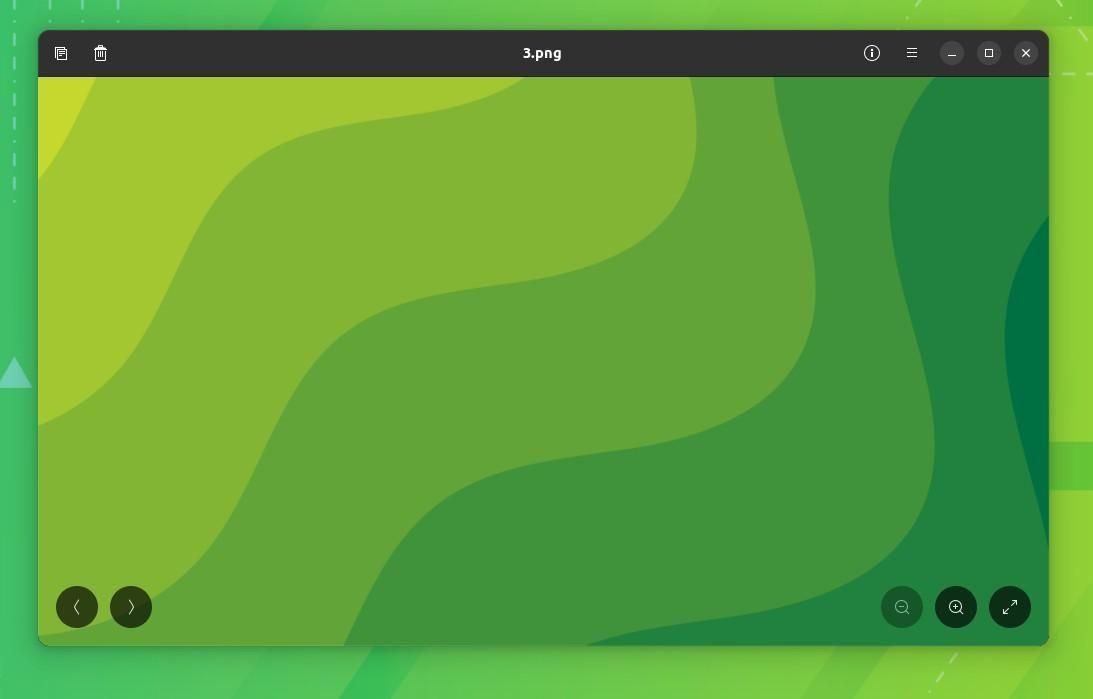 Furthermore, just a few months back, I looked at its redesigned display options, and Fractional Scaling tweaks, and I must say that I was impressed: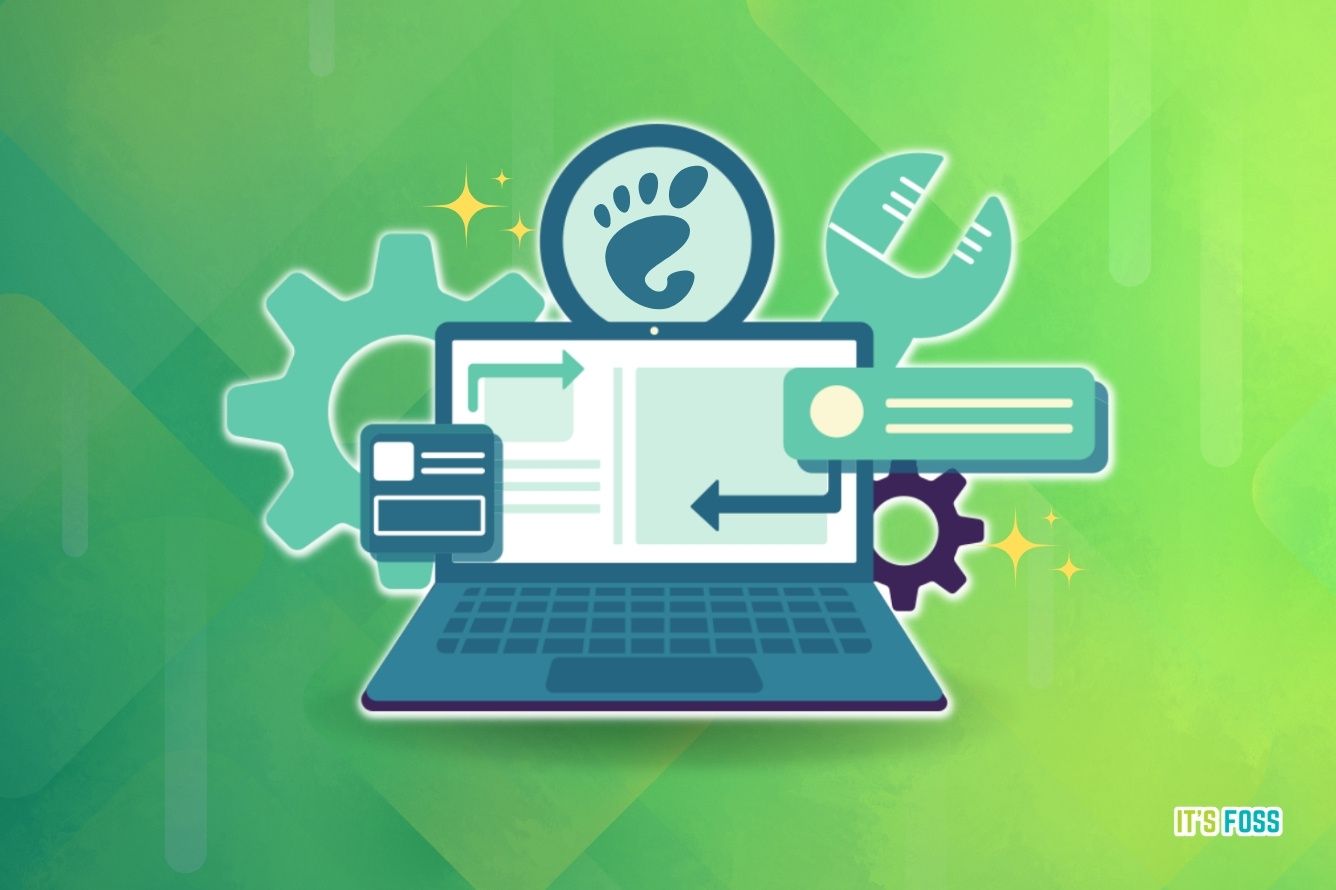 Ubuntu Tiling Assistant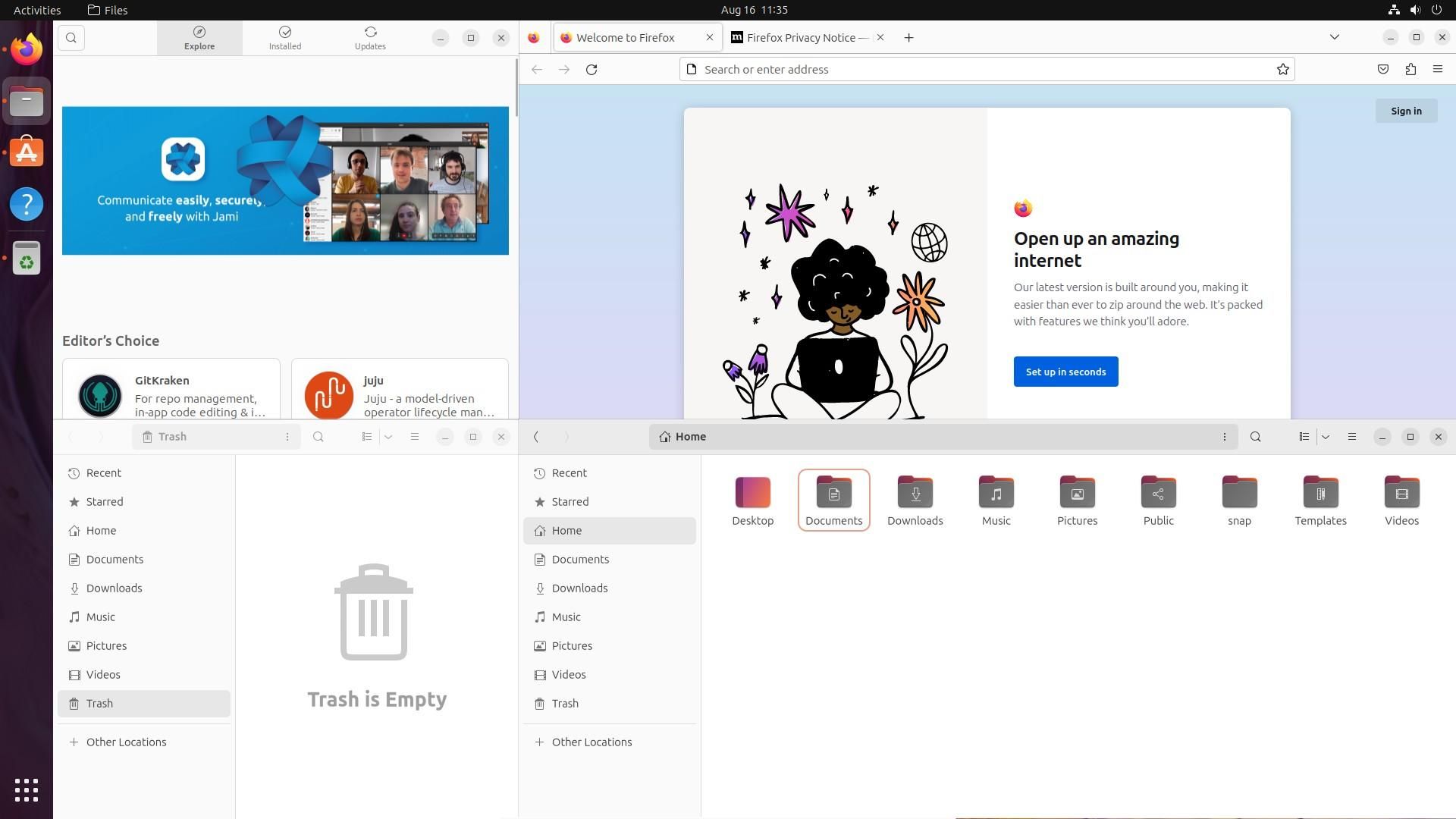 And finally, Ubuntu 23.10 features a vastly improved window-tilling system made possible due to the integration of the popular "Tiling Assistant" GNOME extension.
This new system will give you a far more flexible approach to tiling your windows than ever before, allowing you to resize them any way you want.
New Wallpapers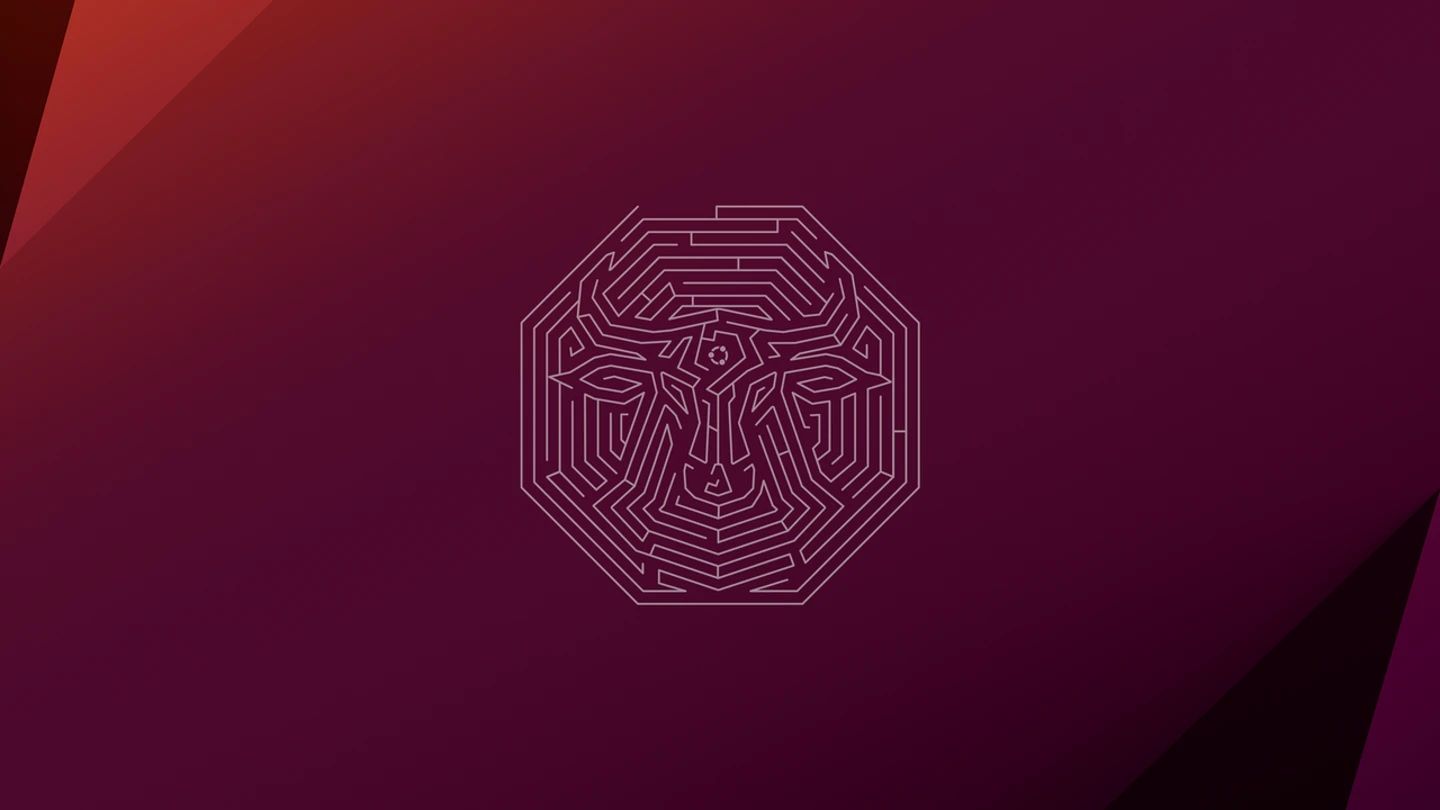 Ubuntu 23.10 features the above image as the default wallpaper and a greyish version of it (could blend in with dark mode).
Not just limited to it, there are nine new community wallpapers this time. The best among them is an interesting pixel art wallpaper: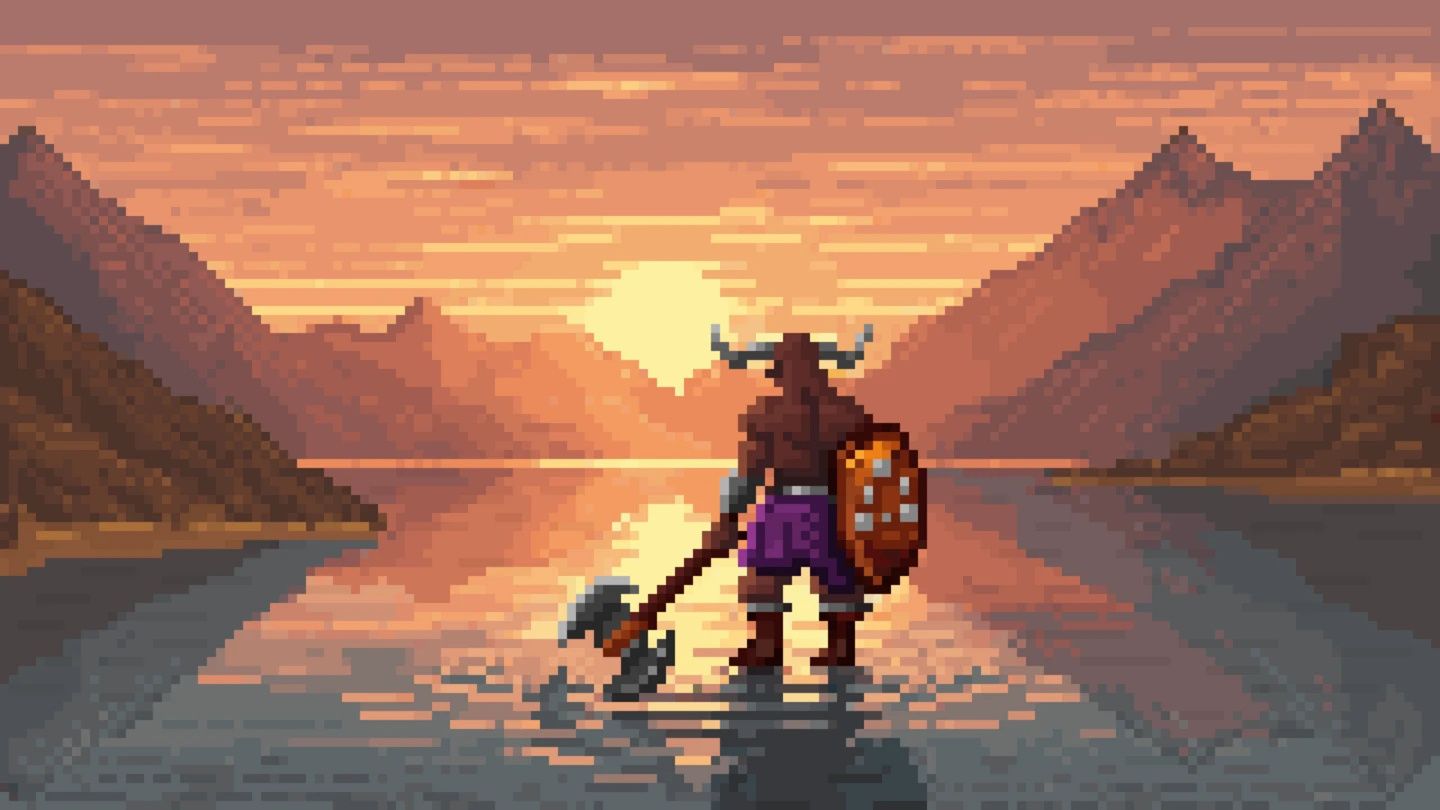 You can find all the wallpapers listed in Ubuntu's official blog post.
Other Changes
The above-mentioned were just the highlights of the Ubuntu 23.10 release; here are some other changes that are worth noting:
Introduction of GCC 13.
Support for LLVM 17.
Implementation of Go 1.20.
Noto Fonts to replace DejaVu as the default font in some cases.
Inclusion of Shotwell 0.32; It's the first major update in quite some time.
Security feature to restrict unrestricted user namespaces.
💬 Have you tried Ubuntu 23.10 yet? Let us know your impressions!
---
More from It's FOSS...